NIIT is a leading Global Talent Development Corporation that is engaged in building skilled human capital and enhancing workforce talent worldwide. Set up in 1981 to help the nascent IT industry overcome its human resource challenges, the Company ranks among the world's leading training companies today.
With a footprint in over 30 nations, NIIT offers training and development solutions to enterprises and individuals. NIIT addresses these customer categories through its two distinct business groups – Corporate Learning Group (CLG) and Skills & Careers Group (SNC).
NIIT Limited Profile
NIIT Limited is a talent development Company which was set up in 1981. NIIT Limited currently offers learning and knowledge solutions across the globe to individuals, enterprises and various institutions. The Company is a public listed Company and is listed on Bombay Stock Exchange (BSE) and the National Stock Exchange (NSE). The current registered place of business of the Company is : Plot No. 85, Sector – 32, Institutional Area, Gurugram –
122001 (Haryana) India.
NIIT provides the following services to its customers:
• Custom Content and Curriculum Design
• Learning Delivery
• Learning Administration
• Strategic Sourcing
• Learning Technology
• Advisory Services
• Application Rollout Training
• L&D Transformation Services
• Talent Transformation Solutions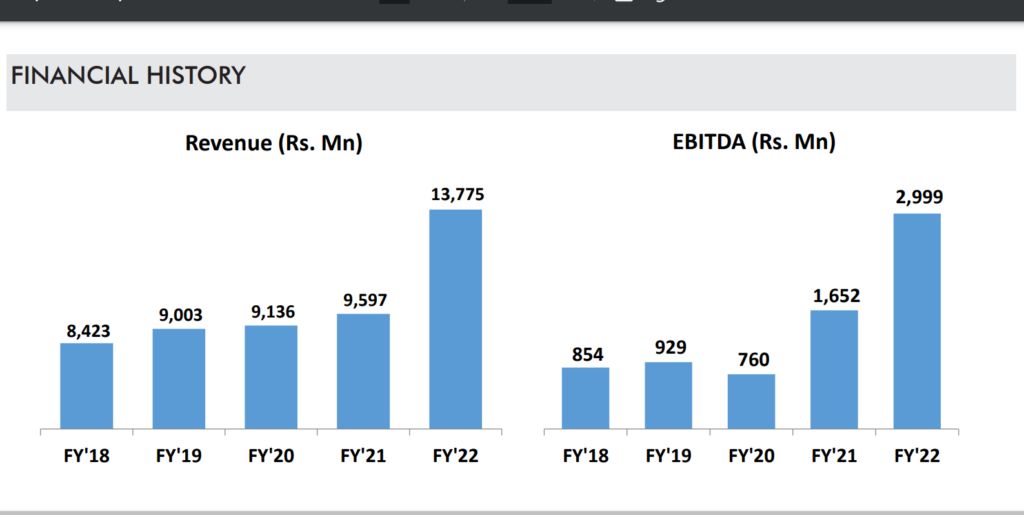 Corporate Learning
This business offers Managed Training Services (MTS), which includes outsourcing of Learning & Development (L&D) and Talent Transformation Services to market-leading companies and institutions in North America, Europe, Asia, and
Oceania. The comprehensive suite of MTS includes custom curriculum design and content development, learning administration, learning delivery, strategic sourcing, learning technology, and advisory services.
L&D Transformation Services include augmented reality/ virtual reality-based learning solutions, curriculum transformation, and portfolio optimization. With a team of some of the world's finest learning professionals, CLG helps customers run training like a business by improving the efficiency and effectiveness of their L&D and Talent Management functions.
NIIT's Corporate Learning Business is focused on the following sectors:
• Technology & Telecom
• Energy & Commodities
• Life Sciences
• Banking, Financial Services, and Insurance
• Aerospace
• Higher Education (Market Entry
Skills & Careers:
This business offers a diverse range of training programs, certifications, and solutions to career seekers and working professionals. Its curricular offerings include software and product engineering, data sciences & analytics, cloud computing,
cybersecurity, banking, insurance & finance, digital marketing, content design, UI/UX, project/product/ program management, sales & service excellence, professional life skills, business process excellence, and multi-sectoral vocational & professional skills.
The comprehensive program catalog includes over 2,000 courses on emerging technologies from 30 global technology partners including Microsoft, Red Hat, VMWare, Citrix, Dell EMC, Google, AWS and ISC2 among others. SNC offers these programs predominantly in India and emerging economies. The programs are delivered through robust digital and
hybrid learning models, which connect corporate and individual learners seamlessly. With its comprehensive set of offerings, SNC helps in building multi-skilled full stack professionals at scale.
NIIT's Skills & Careers business offers these programs to college students, fresh graduates, and working professionals
in the Technology and BFSI industries. Even with a Gross Enrollment Ratio in higher education of 27.1%, India has over 38 million learners enrolled in over 40,000 colleges and 1,000+ universities. The enrollment is expected to cross 50 million by the assessment year 2025 (AY25).
StackRoute
NIIT's deep skilling initiative, StackRoute, which helps companies transform their existing talent, continues to receive
a sustained and enthusiastic response from IT companies. StackRoute has now been adopted by several corporate customers to develop their top talent, including a leading global systems integrator and 2 of the top 5 IT services companies in India.
StackRoute has achieved industryleading completion rates (over 10x of the industry average) and strong outcomes for its learners, resulting in improved recognition from employers and increased bill rates. During the year, NIIT strengthened its Digital transformation portfolio by adding programs in Data Sciences, AI/ML, Cloud Computing, Cybersecurity, and Digital Marketing to meet the accelerating employment growth at GSIs and GCCs, in addition to the Digital Startup Ecosystem.
RPS Consulting
NIIT acquired RPS consulting during the year. RPS offers upskilling programs in emerging digital technologies to
working professionals, a segment that is seeing a strong demand due to digital transformation across businesses. RPS
services over 250 customers and offers a portfolio of over 2000+ programs, including programs in partnership with
leading technology OEMs such as Microsoft, AWS, Google Cloud, VMWare, RedHat, Citrix, Veritas, Symantec, (ISC)²,
etc. Financials from RPS were consolidated with NIIT from October 1, 2021.
Talent Pipeline as a Service (TPaaS)
TPaaS is NIIT's strategic initiative to address the changing talent requirements for the industry with a new model of
delivering just-in-time, job-ready talent with an integrated offering of talent sourcing, training, and onboarding.
NIIT offers TPaaS to leading companies in the BFSI and technology sectors.
NIIT Learning Systems Limited (NLSL):
NLSL, formerly known as MindChampion Learning Systems Limited, is NIIT's wholly owned subsidiary. The company provides technologybased solutions for learning and education management to institutions across India. The focus here is on improving the effectiveness of school education and the academic performance of students.