Profile and the Products of Butterfly Gandhimathi Appliances Ltd. From a humble beginning in 1986 Butterfly Gandhimathi Appliances Ltd or BGMAL has today emerged as one of the largest manufacturers of domestic kitchen and electrical appliances in India.
The Company is among the very few integrated manufacturers of Household appliances in India with multi-plant, state-of-theart manufacturing facilities, a dedicated R&D wing and in-house tooling, mould and die making expertise, which ensure consistency in product quality.
Profile of Butterfly Gandhimathi Appliances Ltd
BGMAL has pioneered many pathbreaking products and processes that have redefined industry standards in the Household Appliance space in India. The Company was the first in the country to introduce health-friendly, Stainless Steel Pressure Cookers, fuel efficient Stainless Steel LPG Stoves and Vacuum Flasks with high heat retention properties.
500 + Exclusive Distributors
25,000 + Retailer Outlets
Among Top 3 in India in Domestic Kitchen Appliances
The Butterfly Spirit of self reliance is reflected in the Company's dynamic position of being the largest and wholly integrated manufacturer of kitchen appliances in India. A position
it has continued to hold for more than 3 decades in business.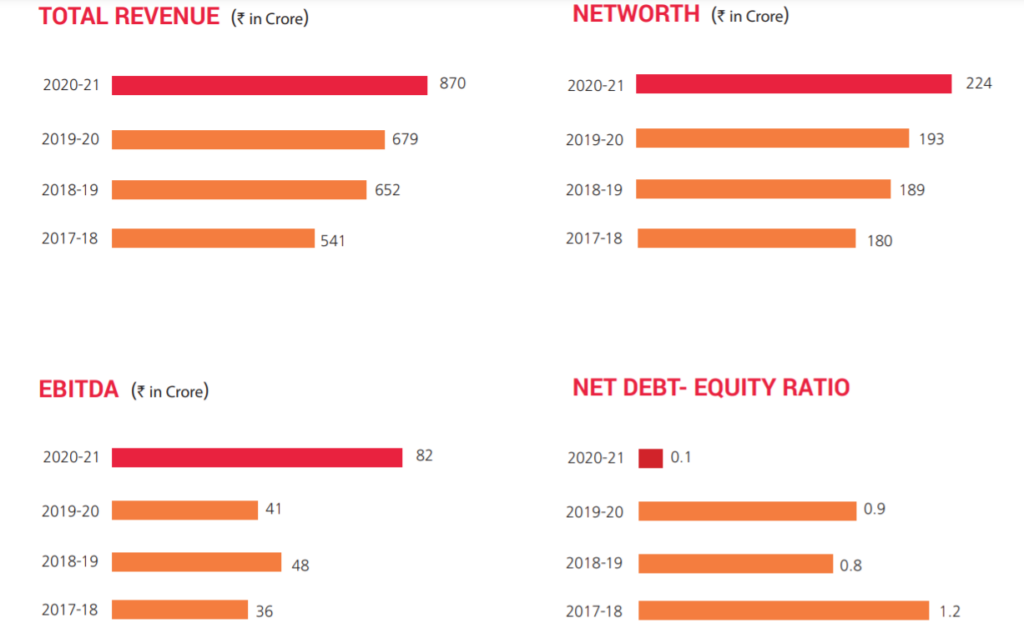 Started in 1986, BGMAL is today reckoned among the largest Kitchen Appliances Companies in India, with a large and trusted customer base both in the country and overseas.
A pioneer and among the very few integrated manufacturers of Domestic Kitchen Appliances in the country, BGMAL is reputed for Quality and Innovation, with benchmark
standards and many industry-first achievements to its credit.
The Company's flagship and popular 'Butterfly' brand includes one of the widest range of Domestic Appliances such as LPG Stoves, Mixer Grinders, Table Top Wet Grinders,Stainless Steel & Aluminium Pressure Cookers, Stainless Steel Flasks & Water Bottles, Chimney Hobs, Geysers, Air Coolers, among others
Butterfly Gandhimathi Appliances Products
Butterfly Gandhimathi Appliances Products The first product was the modest stainless steel tumbler. The Butterfly touch of perfection & quality even in the simple tumbler made it stand out. The company create India's first stainless steel pressure cooker.
Reputed for Quality and Durability, Butterfly Gandhimathi Appliances Products include a wide range of products marketed under the 'BUTTERFLY' brand include
LPG Stoves,
Mixer Grinders,
Table Top Wet Grinders,
Pressure Cookers,
Stainless Steel Vacuum Flasks and
Non-Stick Cookware.
Other products comprise Juicers, Hand Blenders, Electric Irons, Power Hobs, Electric Rice Cookers, Water Heaters (Geysers), Air Coolers, Electric Water Kettle, Electric Sandwich Maker, Electric Bread Toaster, Fans and Washing Machine.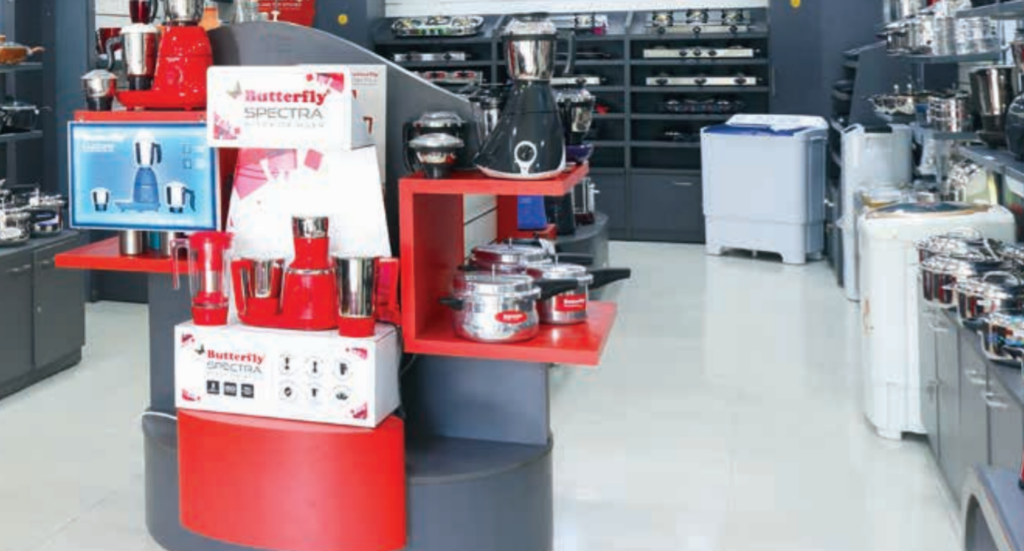 A pan India presence with a strong distribution and channel network together with a dynamic, on-line platform enables the Company to cater to a wide and varied customer
spectrum across the country.
List of home appliance company in India
BGMAL Butterfly global footprint
Butterfly Gandhimathi Appliance has also enlarged its global footprint with a growing customer base in the United Kingdom, Canada, Australia, USA, Middle East and East Asian countries, among others.
BGMAL Manufacturing Plant
BGMAL's multi – plant manufacturing facilities with integrated operations, provides it a competitive edge to address market demand with superior quality products and just-in-time deliveries, without the burden of supply chain vulnerabilities or the dependence on
imported components.
More than 80 percent of the products are made in-house at the Company's own
manufacturing facilities. Surrounded by a lush green landscape, with extensive green cover, the main, state-of-the-art manufacturing Plant at Pudupakkam, Tamil Nadu, has totally integrated production lines with design, tooling and mould making facilities.
Corporate Information
'Gandhimathi Appliances Limited', was originally incorporated as Private Limited Company on 24th February 1986 and was converted into a Public Limited Company on 25th April 1990.
The name of the Company was changed to 'Butterfly Gandhimathi Appliances Limited' (BGMAL), with effect from 25th October 2011. BGMAL is listed with Bombay Stock Exchange (BSE) and National Stock Exchange (NSE). BGMAL is involved in manufacturing and Trading of a wide range of domestic kitchen and electrical appliances under the brand 'BUTTERFLY'