Here we can see the Travel and Tourism Industry in India before that take a look at global tourism Industry. In 2018, global international tourist arrivals crossed the 1.4-bn mark, surpassing the UNWTO's target for 2020. During CY18, tourism added US$8.8 trillion to the global economy and for the seventh consecutive year, its growth rate surpassed global growth figures (3.9% vs 3.6%).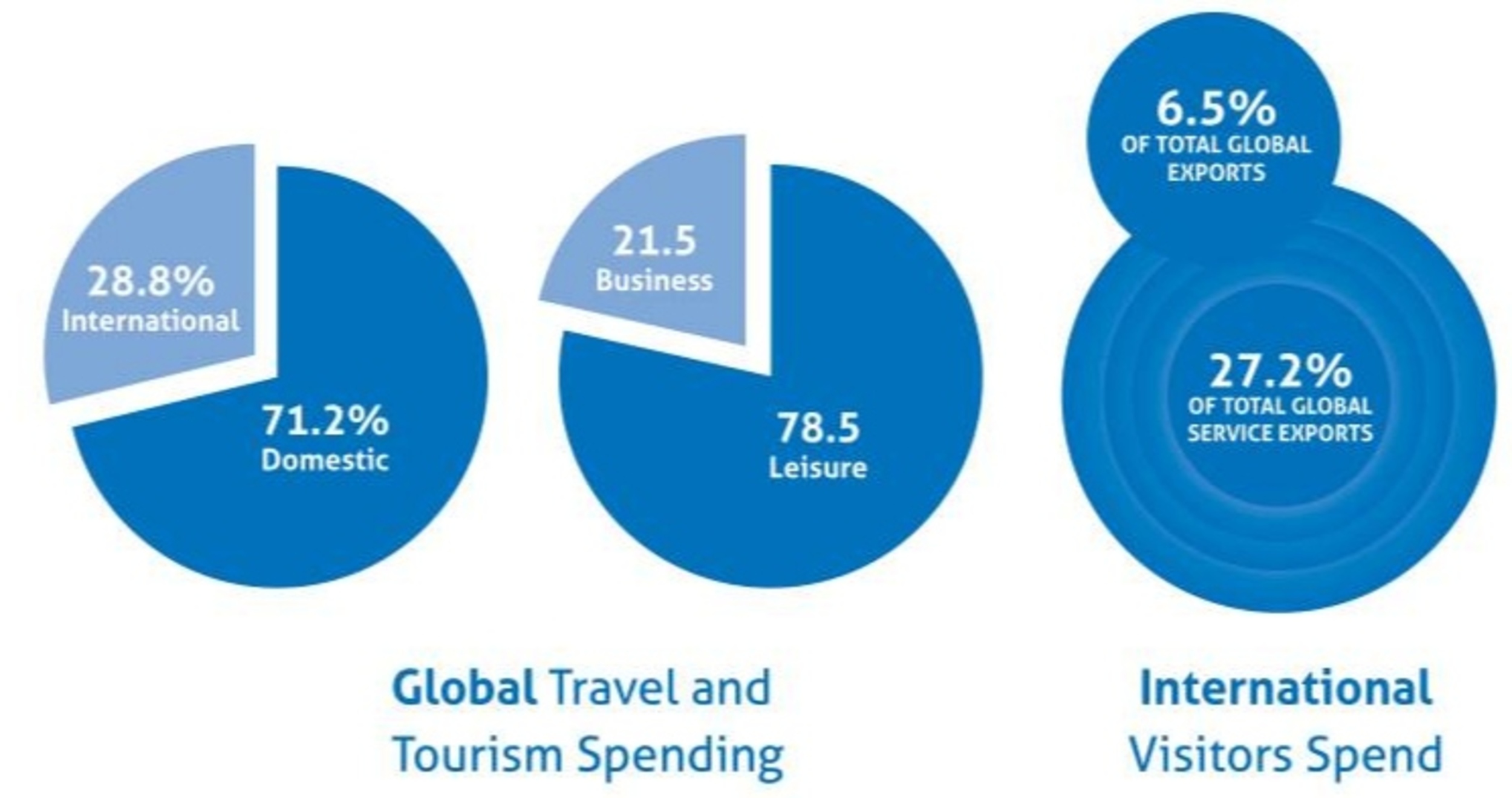 Indian Travel and Tourism Industry in India
Travel and tourism sector in India continued as one of the top 10 contributors to global travel and tourism GDP.
In India, the industry plays a significant role in economic and social aspects, generating US$247.3 bn in 2018 growing by 6.7% and contributed 9.2% to the country's economy.It has also earned foreign exchange to the tune of US$28.9 bn, accounting for 5.4% of total national exports.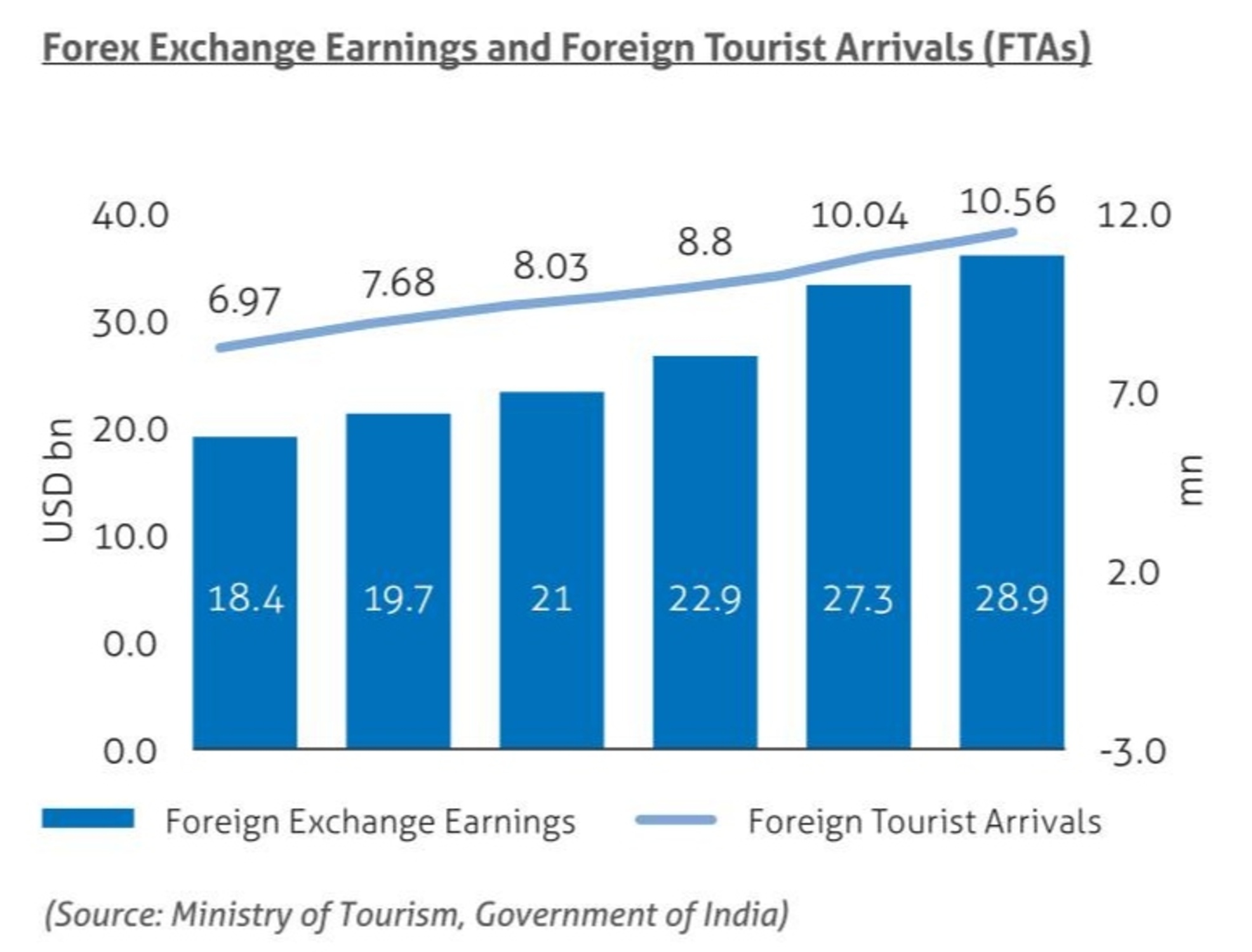 India's travel and tourism landscape are experiencing a sea change, with travel being considered an integral part of one's annual calendar. A recent Google and Bain & Company report indicated that Indian travelers took approximately two billion domestic and international trips in 2018.
Top 10 Travel Companies in India
Online Travel Booking Industry in India
Online access to travel is creating additional demand and is increasing the market size. Within the travel sector, it is expected that nearly US$24 billion incremental travel bookings will be clocked online by 2021, which translates to 35% of all travel bookings being made online during the year.
The Government of India along with the State governments are also playing a key role in enabling the travel and tourism ecosystem. Strategic initiatives including relaxed FDI policies, revamping of the
'Incredible India' campaign,
the UDAN (Ude Desh Ka Aam Nagrik),
PRASAD (Pilgrimage Rejuvenation and Spirituality Augmentation Drive),
National Heritage City Development,
Augmentation Yojana (HRIDAY) schemes, and
extension of e-visa to 166 countries have helped expand the nation's travel and tourism scenario.
Foreign Tourist in India
Foreign tourist arrivals (FTAs) in 2018 stood at 10.56 million compared to 10.04 million in 2017. Amid such opportunities, the year also witnessed events, which negatively impacted the world of travel and tourism. One was the ominous terrorist attacks in New Zealand, Pulwama (India) and Sri Lanka which significantly impacted travel demands.
Additionally, closer home, the turmoil in the Indian aviation sector has had a direct impact on the travel cost and prices. The collateral damage caused by the downfall of a long-established airline with significant seat capacity on both domestic and international routes, has triggered players in the travel and tourism industry to proactively identify systemic risks and plan mitigation actions for the same.
Global Travel and Tourism Industry
The global travel and tourism industry is witnessing an unprecedented growth. Driven by increasing disposable incomes, the proliferation of technology, larger awareness and a yearning for experience, travel has become more accessible and affordable in the recent past.
This trend is expected to continue, and the growth momentum is expected to rise further. In CY18, the travel and tourism industry added US$8.8 trillion to the world economy.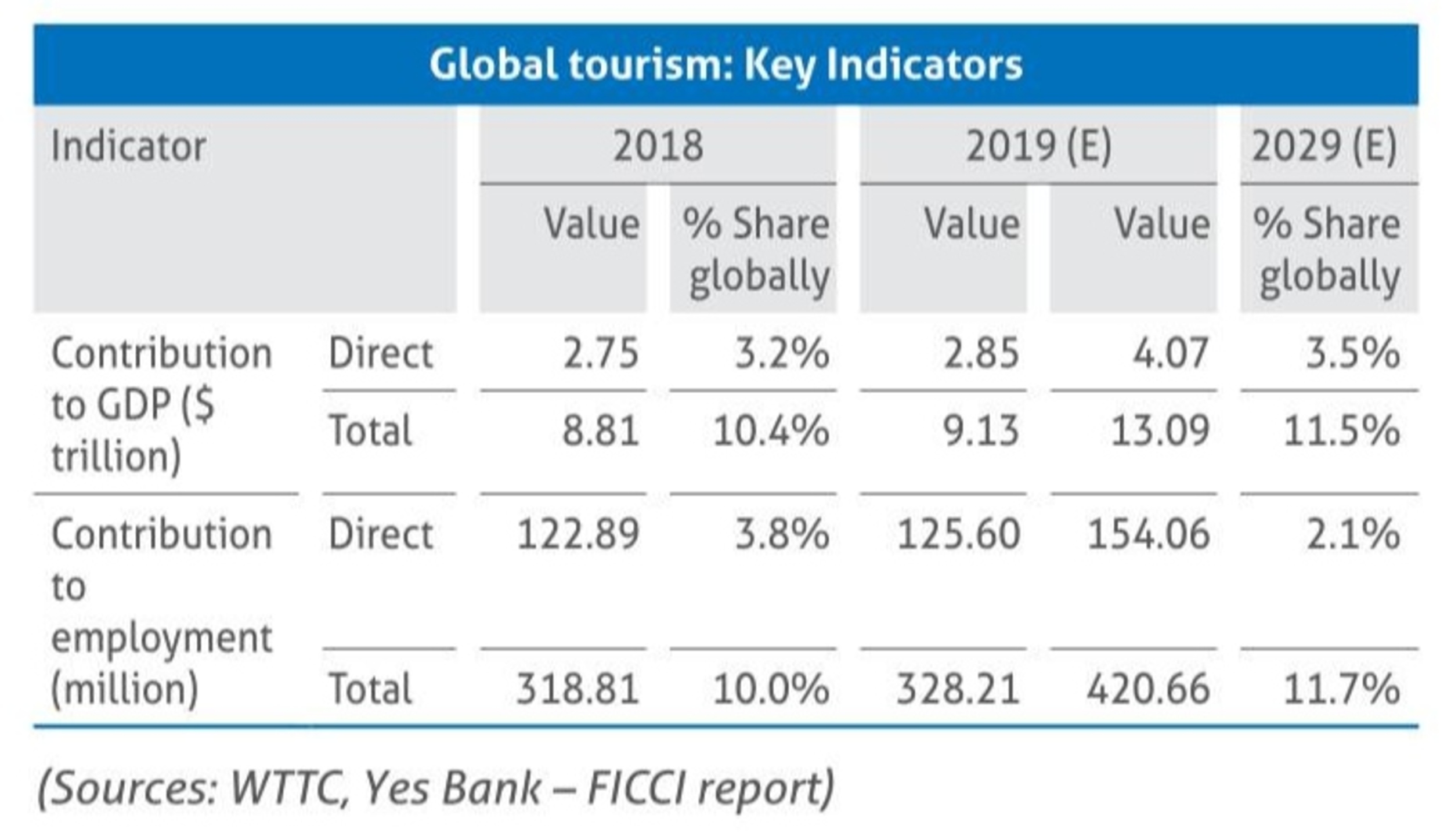 For the eighth straight year, the industry has surpassed global economic growth levels. At 3.9%, it became the second-fastest-growing sector after manufacturing, contributing 10.4% to the world's total economic activity in 2018. Regions including Oceania, Southeast Asia, India, and China contributed significantly to this growth.
According to the World Travel & Tourism Council (WTTC), travel and tourism were responsible for 20% of all jobs created worldwide.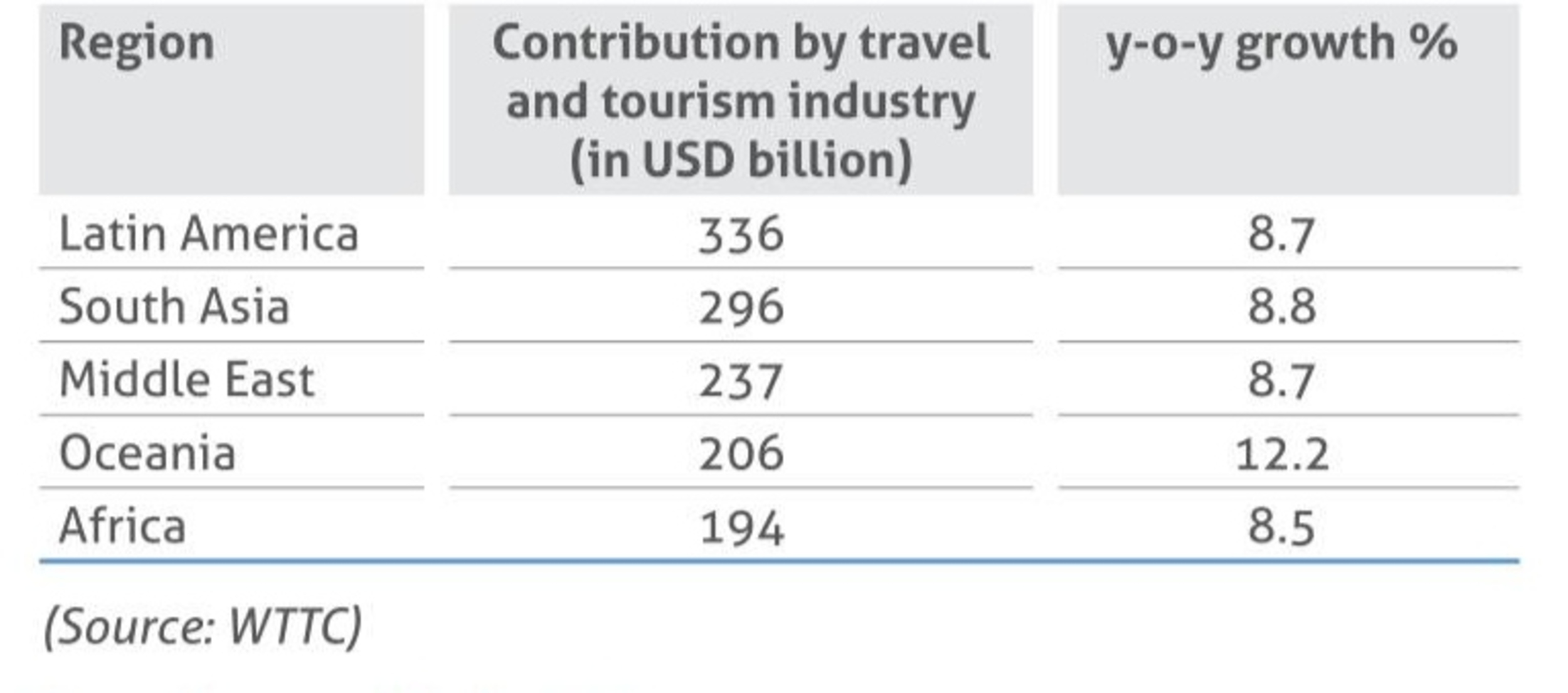 International tourist arrivals surpassed UNWTO's 2020 target of 1.4 billion in 2018, led by the Middle East, Africa, Asia, and the Pacific, as well as Europe, led growth. Strong economic growth, affordable air travel, technological changes, changing business models, and greater visa facilitation have brought about this feat.
Europe remained the largest travel and tourism market with an activity worth US$2.2 trillion, closely followed by Northeast Asia at US$2.1 trillion and North America coming third at US$1.9 trillion. The USA remained the largest travel and tourism market, contributing 7.8% of the American economy.