Here you can find the List of Top 10 Seed Companies in India which are sorted out based on the Turnover ( Total Sales ). The Indian agricultural sector is highly dependent on the availability and quality of seeds for a productive harvest.
The Indian Seed Industry is projected to be valued at US$ 4.9 billion in FY 2020-21. In India, agriculture is the dominant occupation, which secures abundant opportunities for
the seed market in the region.
The global seed market is valued at US$ 42.8 billion in FY 2020-21. Asia Pacific (APAC) is the fastest growing geographical segment in the Global Seed Market. China and India are the major countries included in APAC.
List of Top 10 Seed Companies in India
So here is the list of Top 10 Seed Companies in India which are sorted out based on the total sales (Revenue).
Kaveri seeds is one of the leading agricultural Company in India specializing in hybrid seeds. The Company began its journey in 1976 to fuel India's Green revolution from a small production unit in Telangana.
1. Kaveri Seed Company Ltd
Kaveri Seed Company Ltd was Setup in 1976 by Mr. G V Bhaskar Rao, with an objective to fuel India's Green revolution. Kaveri seeds today is India's largest agriculture company specializing in Hybrid Seeds in Key Indian crops.
The Company pursuit of excellence backed by strong Research & Development (recognised by DSIR since 2001) has resulted in high – yield seeds that has made the company the trusted partner for farmers since the last three decades.
Sales: ₹ 1078 Cr
ROCE: 25%
EBITA: ₹ 343 Cr
Kaveri Seed Company Ltd steadily transformed our products & processes to deliver the Over four decades, the Company has created a multiproduct portfolio of hybrid seeds backed by a strong research and development infrastructure and brand recall.
The Company product portfolio of the Company consists of a range of high yielding seeds in field crops viz., maize, cotton, rice, pearl millet, mustard, wheat, sorghum, sunflower and a number of other vegetable crops.
The Company has a strong presence in the domestic market and has been recording increasing growth in the exports market which includes Pakistan, Sri Lanka, Bangladesh and Vietnam.
The Company has over 170 Outreach trial centers along with a 4500 MT per cycle maize cob drying facility. The total average throughput across the seed production facilities is 115 Mt per hour and the corresponding value for the cotton delinting capacity is 18 Mt per day.
The ginning capacity is 5 MT per day. The Company has 10 lakh square feet of cumulative warehouse space at multiple strategic locations across India and 15000 MT of total cold storage capacity.
2. Bombay Super Hybrid Seeds Ltd
Established in the year 1983, the company is engaged in processing and supplying a vast range of Agricultural Seeds. Apart from offering the products, the company also provide some useful tips to the farmers for increasing the productivity. These tips comprise, sowing seeds on time, growing vegetable seeds, adding nitrogen & gypsum and using proper irrigation techniques.
Bombay Super Hybrid Seeds Ltd is a proud supplier of high-quality vegetables, grains, and other seeds to the farmers. The Company is considered one of the best agriculture seeds companies in the country as we supply top-notch quality seeds that are easy to sow.
Sales: ₹ 172 Cr
ROCE: 23%
EBITA: ₹ 9 Cr
1700+ Executive level employees
The Company seeds are resistant to diseases and the farmers get maximum benefits from the seeds that they purchase from Bombay Super Hybrid Seeds Ltd . As one of the best agriculture seed exporters, and always focus on supplying seeds that promise sustainable high yield.
Bombay Super Seeds is a trusted agriculture seeds company, and has been a trusted partner of many farmers for a very long time. The Company main aim is to offer seeds that result in maximum profit margins.
Bombay Super Hybrid Seeds Ltd is known to reduce the operating costs in the fields, therefore, the farmers get numerous benefits if they sow the seeds supplied by Bombay Super Seeds, one of the topmost agriculture seeds exporters.
3. ShreeOswal Seeds and Chemical
ShreeOswal Seeds and Chemicals Limited is a leading producer, exporter and supplier of well processed Mustard Seeds, Soyabeans, Black Gram, Maize, Wheat, Mung etc. These products are naturally processed, dehusked and filtered
Sales: ₹ 161.35 Cr
ROCE: 20%
EBITA: ₹ 8 Cr
ShreeOswal Seeds and Chemicals Limited are a trusted name in the industry when it comes to quality products and on-time delivery of those goods. Shreeoswal is among the list of top 10 Seed companies in India.
4. Continental Seeds and Chemicals
Continental Seeds and Chemicals is engaged in the business of developing, processing, grading and supplying of all kind of agricultural foundation and certified seeds and trading of Mentha Oil.
The Company Company is engaged in the whole process of processing in varieties of seeds, foundation seed and processing of the same into certified seeds. The total production capacity of the company is 7080 MT per annum. Also, the company is doing good business in trading of Mentha Oil and have impressive interference in the field having good relations with big suppliers as well as buyers.
Sales: ₹ 96 Cr
ROCE: 8%
EBITA: ₹ 2 Cr
Seed processing is a vital part of the seed production needed to move the improved genetic materials of the plant breeder into commercial channels for feeding the rapidly expanding world population. The farmer must get the quality seed that is free from all undesired materials because farmer's entire crop depends on it.
Indian seed market
In India, hybrid seed penetration is high in cotton (90%), corn (60%), and limited cereals including sorghum and pearl millet, and oilseeds including sunflower (hybridization 80%). However, saturation is still very low in wheat (5%).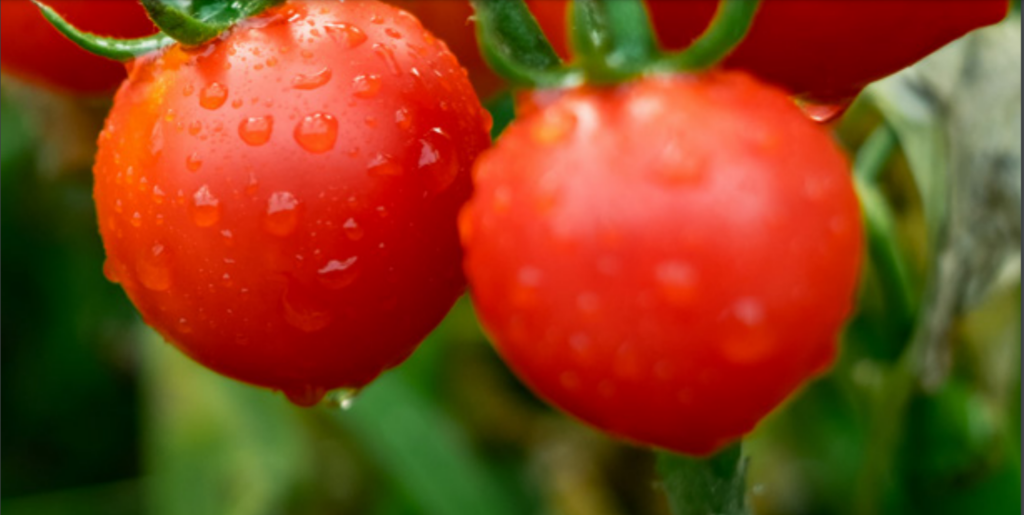 The Indian seed market was valued at USD 2.21 billion in 2018, and it is projected register a CAGR of 6.4% during the forecast period (2019-2024). The seed market in India is estimated to grow rapidly