For over 50+ years, VIP Industries Ltd has revolutionized the luggage and travel categories with continuous product innovations, adherence to quality and international aesthetics. Along the way, VIP has evolved from being a Travel Gear company to a Travel Wear pioneer.
At the helm of this journey has been Mr. Dilip G. Piramal, Chairman and Ms. Radhika Piramal, Executive Vice Chairperson. Under their able leadership, VIP has grown from strength to strength. From a household name in India to becoming a category leader in Asia and now the second largest luggage maker in the world.
VIP Industries Ltd
Established in 1971, VIP Bags, has made a mark in the luggage industry with at-par quality and vibrant designs. This is the result of the strong urge to understand the changing needs and tastes of the judicious and quality conscious traveller. As a result VIP has held the No.1 rank in Asia for luggage manufacturing.

VIP, also the 2nd largest producer of luggage in the world with four factories, produces nearly five million pieces a year. VIP Bags, the leading brand of VIP Industries has also re-launched VIP largely successful campaign, 'Life Leke Chal', with a desire to reach and satisfy the luggage needs of more customers all over the nation.
List three key products/services that the Company manufactures/provides
Upright Trolley case;
Duffel Bags; and
School Bags
This campaign was built around 3 different bags with VIP unique features, from sturdy and durable bags, Teflon coated anti stain and water resistant bags to the lightest bag in the VIP Portfolio. VIP's lightest range of bags starts from 1.9kgs and is the lightest ever in the portfolio. This range was designed for the new age traveller, keeping in mind the modern airline luggage restrictions while setting a new benchmark in the luggage industry.
VIP's manufacturing plants, 2 in India and 7 in Bangladesh, are fully equipped to produce the most modern luggage. The company operate from 20 sales offices around the country and 1 international office.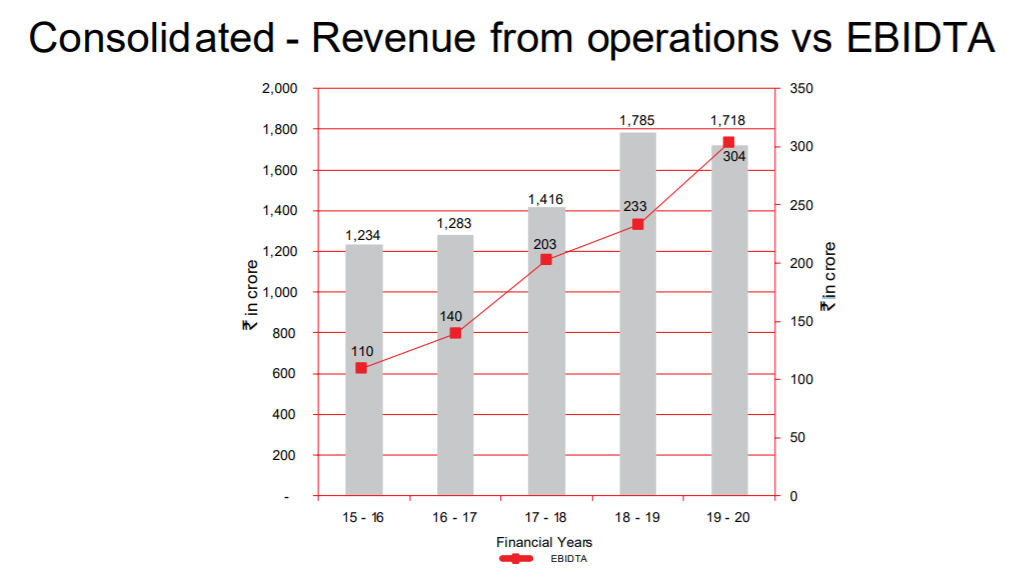 The company strong distribution network gives easy access to VIP luggage anywhere in India via 11,000 points of sale across exclusive stores, multi-brand stores, large format retail, defense canteens and e-commerce.
The company is exporting to more than 60 countries, VIP has established its global status. Today the company universe, apart from VIP, includes stellar brands like
Carlton,
Skybags,
Aristocrat,
Alfa and
Caprese.
It is no surprise that VIP is a consumer favorite and an undisputed leader in the luggage category.
VIP Industries Luggage brands
VIP Industries has a range of leading brands across luggage categories. List of brands Owned by VIP Industries Limited. The following are the Luggage brands
Caprese
Inspired by a pristine little island off the Italian shores, Caprese's world of fashion truly reflects the design language of its muse: the Isle of Capri. A country that has, for centuries, been synonymous with the future of women's fashion, echoing with an unblemished, free spirit.
Which is why Caprese began with a dream. A dream to create an avant – garde range of hand bags and accessories that manifest this free spirited culture. To be adorned by today's urban woman who reflects the tomorrows.
With a confident aesthetic sense, sleek cuts and an indulgent voice to suit any occasion – Caprese's every design is crafted as a style testament to every woman who wishes to announce her arrival in life.
Alfa
Alfa is popularly known as the value-for-money brand from the house of VIP Industries Ltd. The brand came into existence in the year 1987 and quickly became one of the biggest brands in the luggage industry of India.
With hard luggage products in its kitty, Alfa caters to the various demands of the value conscious customers. The cost-effective-quality of Alfa has changed the outlook of consumers who used to opt for cheaper options by compromising quality. Alfa has become the brand option which promises dependable eminence at an affordable price. Alfa is made for the consumers.
Apart from hard luggage, which was its ante for the first 20 years, Alfa has grown and adapted itself to match the rising demand of soft luggage in the trade. With over 25 lakh units selling each year, Alfa has developed rapidly and is still growing at steady rate of 25%.

Today, Alfa has become the go-to brand for all kinds of travel needs. With an wide variety of products like
Soft Uprights,
Duffle Bags,
Duffle Trolleys,
Vanity Cases,
Hard Suitcases and
Briefcases
Alfa has a vast network of over 13,000 retail outlets all over India.
Aristocrat
Aristocrat caters to the demands of the frequent traveller of the Indian heartland. Since its inception, this brand has strived hard to provide durable products at a pocket friendly cost. Aristocrat is the brand which understands that superior quality is not a synonym for exorbitant prices.
From being the trademark Suitcase and Briefcase of the yester-years to being the up-to-date soft luggage makes, Aristocrat has had a remarkable journey which stretches over decades. Over the years, this brand has evolved according to the change in demand and times.
Its current line-up of soft as well as hard luggage authenticates this fact. With an array of luggage options such as Soft Uprights, Duffles, Vanity Cases, Hard Suitcases, Briefcases and Uprights for their consumers, Aristocrat can proudly say that they can deliver to every consumer and every travel demand.
With a vast network of touch-points and its wide array of products in various luggage categories, Aristocrat is all geared up for witnessing remarkable growth in the future!
Skybags
Skybags is a youth brand with a mission to make it's consumers move in style everywhere, every time, offering distinctive designs, innovative features and aesthetics led by the ever-evolving world of GenZ.
Skybags embraces them all. Youth today juggles so much, with ease and style which is the very core connecting our offering with its consumers – Stylish & Functional, Discerning but Playful, Conscious yet Fun.

Behind the stylish aesthetics lies over four decades of design and engineering innovation .Apart from being the first Indian brand to launch waterproof backpack & manufacture printed polycarbonate luggage.
Skybags trolleys,
rucksacks,
backpacks,
duffel-bags,
laptop bags & daily essentials made from hallmark quality material,
components for great consumer experience.
Skybags hails from VIP Industries (Est. 1971), market leaders for over 40 years, and shares its roots with sister brands like VIP, Carlton and Caprese.
Carlton
With every passing day, the rules of business are changing. With this dynamics comes a new kind of business leader. The Young visionary who is passionate about what he does. For him, it is not about making money but about making a dent in the fabric of the universe. The members of this breed are relentless in the pursuit of the next big idea and the next revolution. They don't just move with the flow but surf ahead of it.

Carlton celebrates this maverick spirit and is their partner in their journey to become 'The New Face of Business. Carlton is a tribute to this young, passionate breed of business people. The campaign illustrates how the new generation has moved beyond the old business clichés and fixed set of rules.

Instinct, passion, innovation; these are some of the qualities which are vital for this new upcoming race of entrepreneurs.

Carlton's new marketing positioning as 'The New Face of Business' positions the brand as the luggage of choice for the daring new business generation and celebrates their remarkable, out-of-the box qualities.
VIP Industries Subsidiaries
VIP Industries Limited has 5 (Five) Wholly Owned Subsidiaries
Blow Plast Retail Limited,
VIP Industries Bangladesh Private Limited,
VIP Industries BD Manufacturing Private Limited,
VIP Luggage BD Private Limited and
VIP Accessories BD Private Limited