Just Dial Limited (Justdial) is India's leading local search engine with a vast database of over 30 Million MSMEs. Millions of Indians get connected with these MSMEs via the company platforms on a daily basis.
Just Dial Limited (Justdial) is one-stop shop for the numerous digital needs of MSMEs. Apart from platform-agnostic business discovery services, the company value-added offerings include a transaction-enabled, mobile-friendly website for businesses, ratings tool to solicit online ratings from end-users, payment gateway and escrow solutions.
Profile of Just Dial Limited
Just Dial Limited provides local search related services to users in India through multiple platforms such as Desktop/ PC website (https://www.justdial.com), mobile site (https://t.justdial.com), mobile apps (Android & iOS), over the telephone (Voice, pan
India number 88888-88888) and text (SMS).
Justdial's latest version of JD App, is an All-in-One App, replete with features like Map-aided Search, Live TV, Videos, Stock quotes, etc. to make the life of the consumer infinitely smoother & more engaging. The Company has recently launched its B2B marketplace platform, JD Mart. JD Mart platform, available at https://www.jdmart.com and via apps on Play Store and App Store, is aimed at enabling millions of India's manufacturers, distributors, wholesalers, retailers.
Justdail Limited is a market leaders in the Indian local search engine market and have been a great enabler in digitalising businesses, through diverse mediums and platforms
for customers across India. The company offerings and services are available to people anytime, anywhere and across multiple platforms like web, mobile (application or browser), voice and SMS.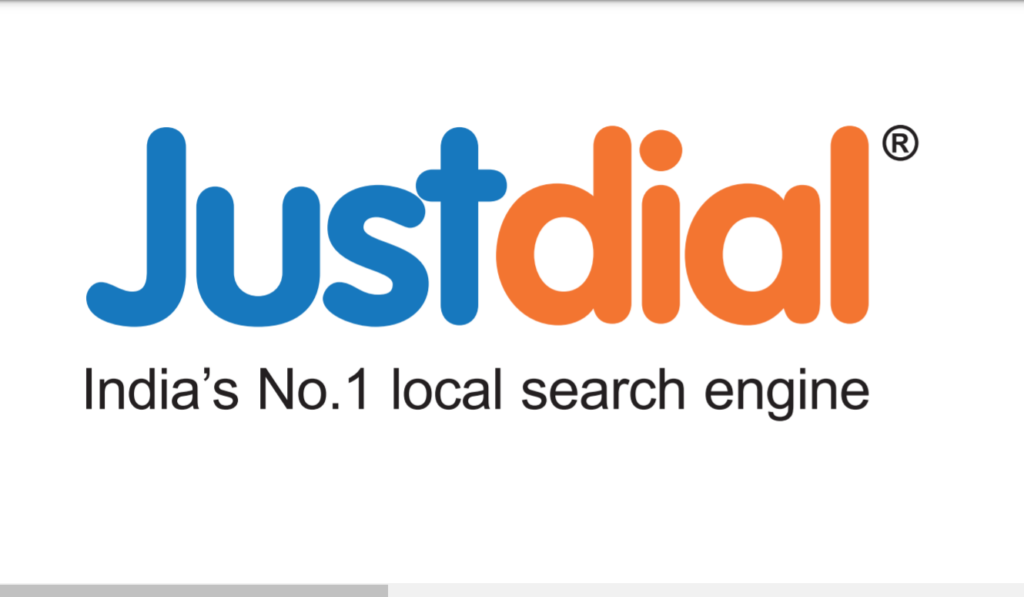 Corporate Identity Number (CIN) of the Company: L74140MH1993PLC150054
Name of the Company: Just Dial Limited
Registered Address: Palm Court, Building M, 501/B, 5th Floor, New Link Road, Besides Goregaon Sports Complex, Malad (West), Mumbai – 400 064.
Website: www.justdial.com
E-mail: investors@justdial.com
The company is leveraging augmented reality, interactive digital catalogue, map-aided search, logistics, lending and more, to emerge as a one-stop shop for the digital needs of small businesses.
Just Dial Limited (Justdial) has present at a pan-India scale. Justdial has a team of 11,000+ passionate people always take the innovative way forward to connect businesses with newer markets and customers across India.
11,000+ pin Codes
250+ Cities
JustDail Company has Presence across B2B and B2C segments. The core philosophy is to connect end-users with businesses most suited to their needs.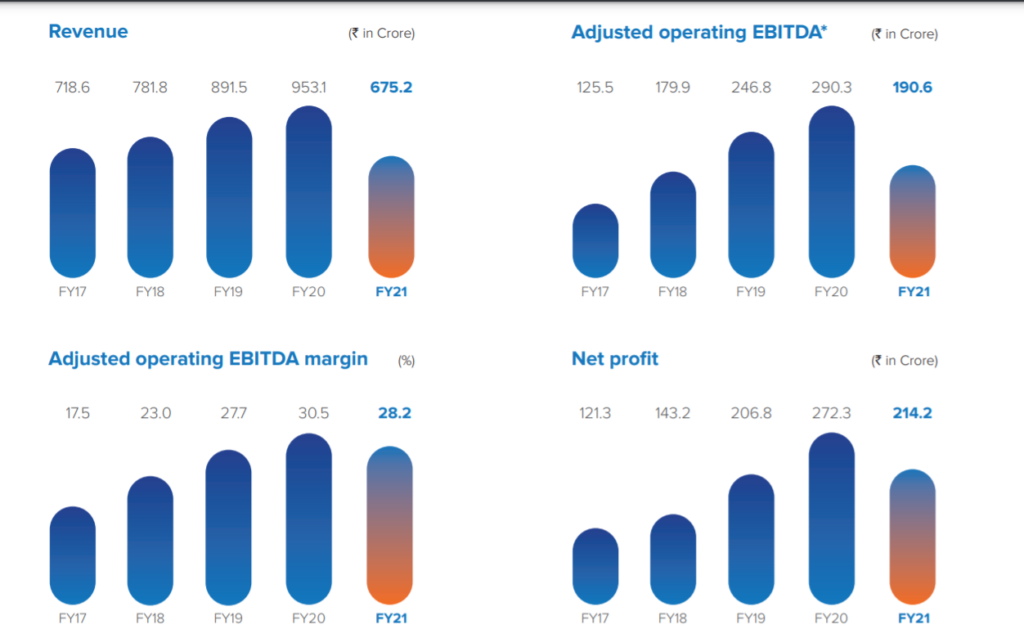 www.justdial.com launched in 2007 and www.jdmart.com launched in 2021. State-of-the-art technology for enhanced navigation and search experience. User-friendly platform
Justdial already offered business discovery services, along with value-added services. With the launch of JD Mart in FY21, the company operationalised a dedicated platform for the B2B marketplace.
30.4 Mn Active business listings
457,360 Active paid campaigns
JD Mart will connect bulk buyers with wholesale sellers (manufacturers, distributors, wholesalers, other bulk suppliers) across product categories. The company provide customised solutions to take small businesses online. These solutions are marketed under two brands –
Justdial and
JD Mart, each offering focused solutions.
JD Mart
The company newly launched platform in FY21, branded as 'JD Mart'- India's B2B marketplace. It will enable millions of businesses to showcase and sell their products.
Launched in 2021
An exclusive B2B marketplace platform delivering a differentiated wholesale experience
Businesses extended value-added services, including catalogue management, real-time lead management, RFQ management and chat with buyer features
JustDail
Justdial offers curated MSME business listings and value-added services across multiple platforms. These listings are put together in keeping with the customers' distinctive need and preference. It helps in doing various types of searches and transactions.
Launched in 2012
Added new and engaging verticals to supplement our mobile properties – making the app, a 'one-stop shop' for our users' needs involving shopping, searching or consuming content
Enabled faster searches
JD OMNI
JD Omni provides end-to-end cloud-based solutions for digitalising the businesses for MSMEs. It digitalises businesses and helps customers go online by having their own customisable website along with payment gateway integrations and third-party tools that can be plugged into different marketplaces.
The softwares/apps are easy to install, simple to use and offer high levels of customisation. This cloud point-of-sale, inventory, purchase, customer management
and website builder software has received excellent reviews from lakhs of retailers globally.
In other words, JD Omni is a complete end-to-end solution beginning from robust supply chain management to better customer engagement.
JD PAY
We offer JD Pay, an easy solution for seamless digital payments, adding to the convenience of both customers and vendors.
JD Pay supports cashless multi-modal transactions using UPI, Debit or Credit card, Net Banking or an online wallet. JD Mart offers added escrow service with JD Pay, for added convenience to both buyer and seller.