Apollo Tyres ltd is one of the most trusted names in the manufacture and sale of tyres. The Company was founded in 1972 and is headquartered in Gurugram, Haryana (India).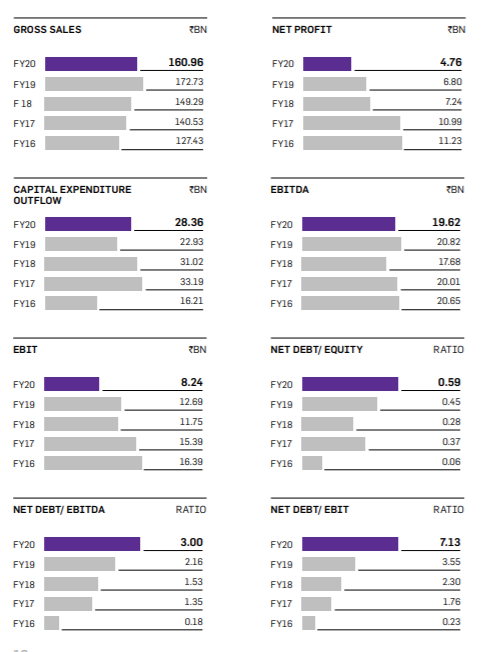 The principal business activity of Apollo Tyres Limited is manufacturing and sale of automotive tyres. The Company started its operations in 1972 with its first manufacturing plant at Perambra in Kerala.
Profile of Apollo Tyres Ltd
Apollo Tyres Ltd. came into inception in 1972 and has since been a trusted name in the business of manufacture and sale of tyres. With the company corporate headquarters in Gurgaon, India, The company cater to over a 100 countries across the globe.
At the end of the financial year 2020, the company clocked a turnover of US$ 2.27 billion, backed by a global workforce of approximately 17,200 employees.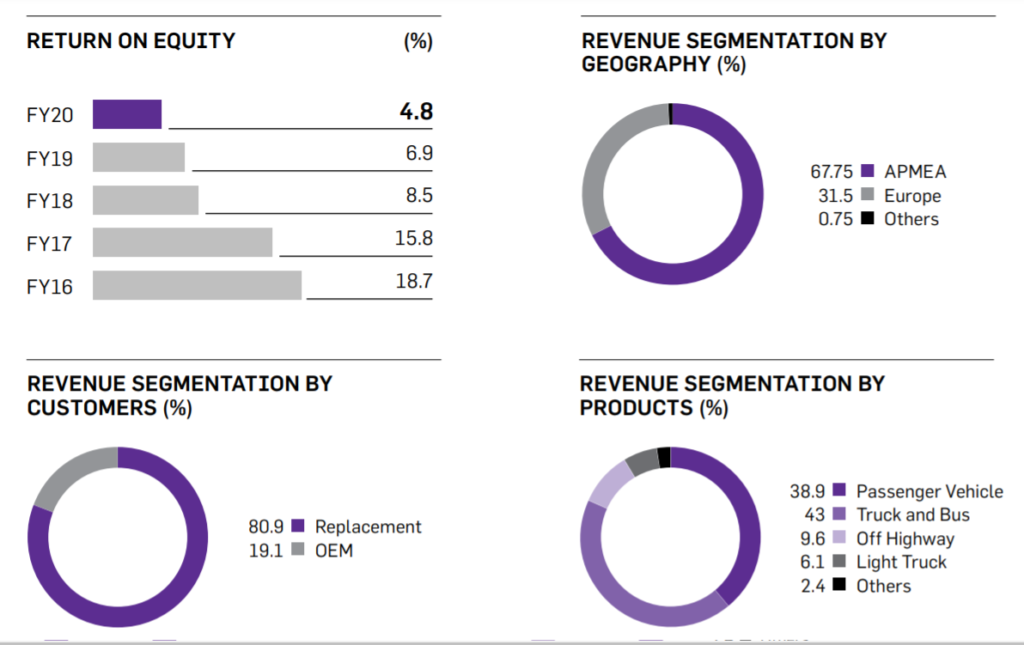 As of March 31, 2020, the company traded in India on the Bombay Stock Exchange and National Stock Exchange, with 59.10% of shares held by the public, government entities, banks and financial institutions.
Apollo Tyres Brands
Over the years, as the organisation grew and expanded its footprint across geographies, several brands either joined or were born into its fold. While the company focuses on its 2 key brands —Apollo and Vredestein, it also owns two smaller and region specific brands – Kaizen and Regal.
The company markets its products under two global brands:
These products are available in countries across the globe through a vast network of branded, exclusive and multi-product outlets. Apollo Tyres has multiple manufacturing units in India, the Netherlands and Hungary.
Brands, Apollo and Vredestein comprise of tyres for passenger, commercial and off highway vehicles. Brands Regal and Kaizen focus on the truck-bus tyre segment.
Each brand from the company is equipped with its own distinctive visual language and targeted to a specific customer need. This approach has enabled Apollo Tyres to provide a wide range of products for various applications, across geographies — ending with a delighted customer.
The Company's largest operations are in India and comprises four tyre manufacturing plants, two located in Cochin and one each at Vadodara and Chennai and various sales and
marketing offices spread across the country.
The Company's European subsidiaries
Apollo Vredestein BV ('AVBV') and
Apollo Tyres (Hungary) Kft.
The subsidiaries have a manufacturing plant in the Netherlands and Hungary respectively and has sales and marketing subsidiaries all over Europe. The Company also has sales and marketing subsidiaries in Middle East, Africa and ASEAN region.
Apollo Tyres Manufacturing
The company manufacture tyres in multiple state-of-the-art facilities and make them available across the world, through extensive network of branded, exclusive, and multi-product outlets.
7 Manufacturing locations across India and Europe
2 Global R&D centres
100+ Countries served
The company two key brands Apollo and Vredestein cater to specific consumer segments and the product portfolio comprises tyres for passenger, commercial, off-highway vehicles and two-wheelers. Each has a distinctive positioning and brand language to match.
Manufacturing Capacities in India
The following are the manufacturing locations in India with Capacity
Limda, Gujarat: 1,84,740 MT
Chennai, Tamil Nadu: 2,91,666 MT
Perambra, Kerala: 1,13,510 MT
Kalamassery, Kerala: 42,087 MT
Manufacturing Capacities in Europe
The following are the manufacturing locations in Europe with Capacity
Enschede, the Netherlands: 54,238 MT
Gyöngyöshalász, Hungary: 47,688 MT
Apollo has business activity undertaken in about 102 international locations. The major ones are Netherlands, Hungary, Middle East, Thailand, and Singapore. The Company has manufacturing units in Netherlands and Hungary.
Apollo has business activity carried out in about 36 domestic locations. The manufacturing units are located at Gujarat (Limda), Kerala (Perambra and Kalamassery) and Tamil Nadu (SIPCOT Industrial Growth Centre Oragadam, Chennai).