PNC Infratech Ltd is considered as one of the pioneers in the Indian infrastructural space. Primarily involved in construction, development, and management with tremendous experience and demonstrated expertise in the major infrastructure projects.
PNC Infratech Limited was incorporated on August 09, 1999 as PNC Construction Company Private Limited. The Company was converted into a limited Company in 2001 and was renamed PNC Infratech limited in 2007. The Company is listed with National Stock Exchange and Bombay Stock Exchange.
Profile of PNC Infratech Ltd
Corporatized in 1999, PNC Infratech has been played a crucial role in India's infrastructural growth particularly in highway and airport sectors. The Company provides end-to-end infrastructure implementation solutions that includes EPCservices on a fixed-sum turnkey basis as well as on an item-rate basis.
The Company is engaged in India's infrastructure development through the construction of highways including BOT (built, operate and transfer projects), HAM (Hybrid Annuity Model), Airport Runways, Bridges, Flyovers and Power Transmission projects, among others.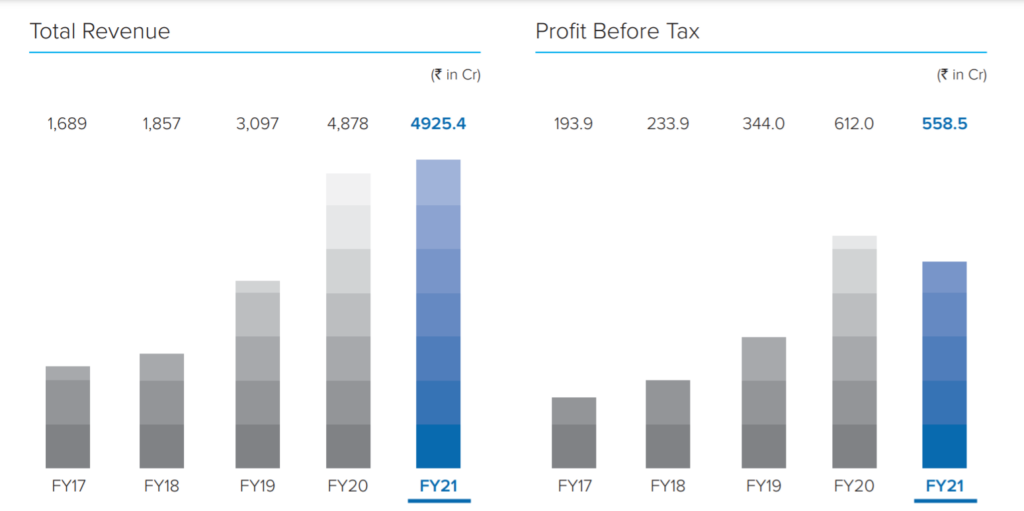 The Company also executes and implements projects on a Design-Build-Finance OperateTransfer(DBFOT) basis, Operate-Maintain-Transfer (OMT) basis and other public-private partnership formats. It is one of the few infrastructure companies in India that have proven investment, development, construction and management capabilities.
PNC Infratech Ltd has an established track record of successful execution of projects across the country. The Company infrastructure projects mainly includes
Highways,
Bridges,
Flyovers,
Power transmission lines,
Airport runways,
Industrial area development and other infrastructure activities.
PNC Infratech Ltd provide end-to-end infrastructure implementation solutions as well including Engineering, Procurement andConstruction (EPC), DesignBuild-Finance-Operate-Transfer (DBFOT), Operate-MaintainTransfer (OMT) and Hybrid Annuity Mode (HAM).
The Company primarily engaged in the fastest growing areas of infrastructure projects as mentioned below:
Highways & Bridges (Both DBFOT and EPC)
Airport Pavements
Dedicated Rail Freight Corridors (Track construction)
Power Transmission
Industrial Area Development, among others
Over the past 20 years, PNC Infratech has established itself as an efficient player in sectors such as roads and highways, bridges and airport runways. It has emerged as
one of the leading highway development, construction and management companies in the country.
Company Presence
As PNC Infratech has headquarters and corporate presence in North India, majority of its projects are located in the northern part of the country. It has a very strong presence
in Delhi and NCR regions, in Uttar Pradesh, Rajasthan, Haryana, Punjab, Madhya Pradesh and Uttarakhand.
It has executed 70 major infrastructure projects spread across 15 states, of which 47 are road EPC projects, 23 airport projects, railway track construction, power transmission and industrial area redevelopment project each.
PNC Infratech Ltd also has a strong portfolio of development projects on PPP mode, which includes 6 BOT projects comprising both toll and annuity assets, one OMT project and 11 HAM projects spread across various states.
Mr. Pradeep Kumar Jain Chairman and Managing Director
Over 43 years of experience in the construction, infrastructure sector and allied areas.
Responsible for overall administration and supervision of projects and liaison with agencies.
Mr. Chakresh Kumar Jain Managing Director
Over 33 years of experience in development of infrastructure sector, such as construction of highways, airports, rail over-bridges among others. Responsible for overall finance, project management & administration.
Mr. Yogesh Kumar Jain Managing Director
Over 25 years of experience in planning, execution, supervision of work starting from prequalification and tendering up to completion and handing over of sites. Responsible for technical supervision of projects up to completion stage of such projects.
PNC Infratech Projects
PNC Infratech has worked on several projects with various state and central Governments over the last two decades.
It has built strong, long-term relationships with key infrastructural development authorities such as the NHAI, MoRTH, Airports Authority of India, Military Engineering Services, Delhi State Industrial and Infrastructure Development Corporation Limited, Haryana State Roads and Bridges Development Corporation Limited, Madhya Pradesh Road Development Corporation Limited, Uttar Pradesh State Highways Authority, Uttar Pradesh Expressways Industrial Development Authority, state Public Works Departments, Dedicated Freight Corridor Corporation of India Limited and others.