Eicher Motors Limited, is the owner of the iconic Royal Enfield India brand. A global leader in the mid-sized motorcycle segment, Royal Enfield is the oldest motorcycle brand in continuous production since 1901.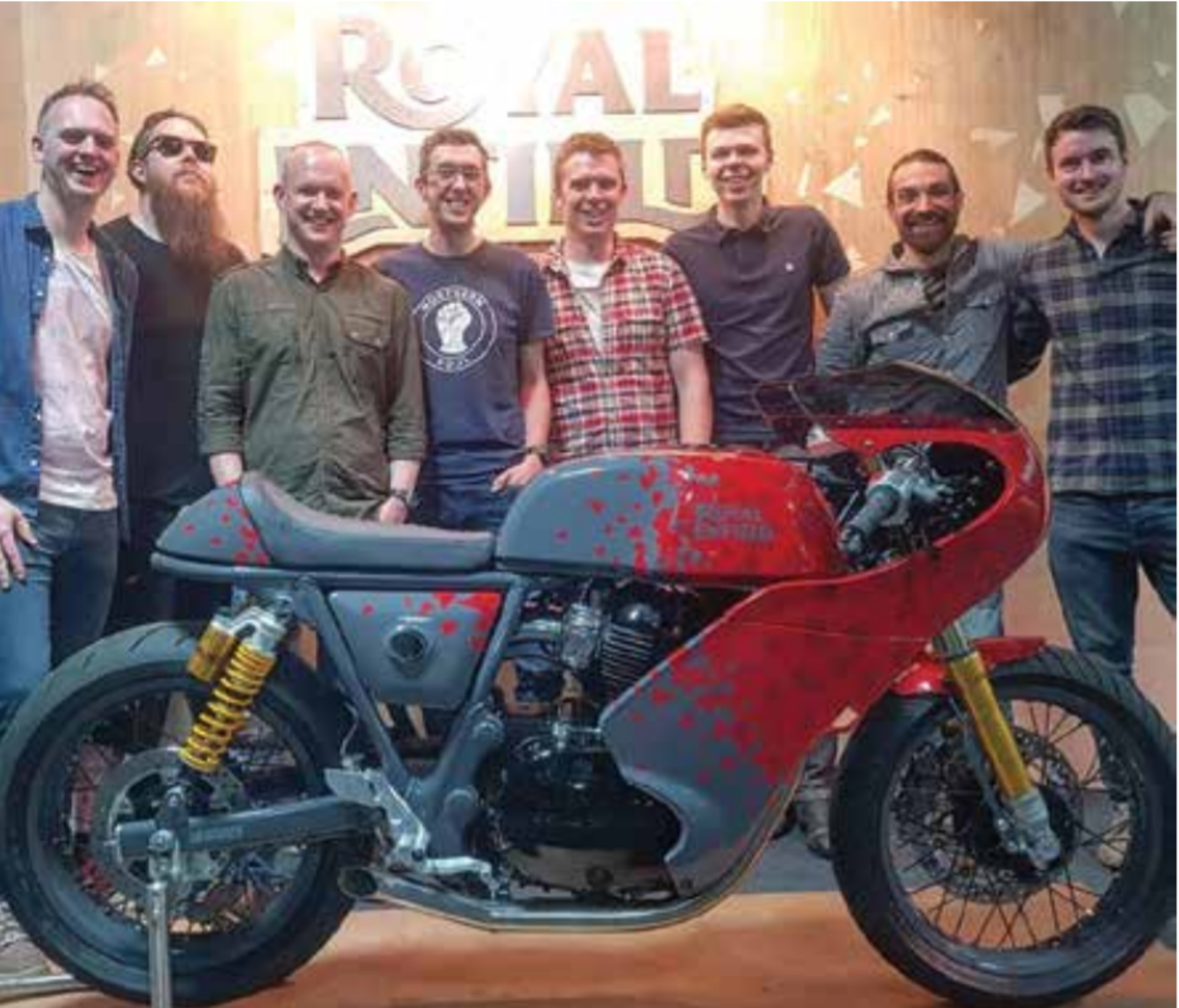 3 Manufacturing facilities at Thiruvottiyur, Oragadam and Vallam Vadagal near Chennai, India
2 Technology Centres Leicestershire, UKChennai, India
3 Fully-owned subsidiaries – Royal Enfield North America (USA),Royal Enfield Brazil ,Royal Enfield Thailand
921 Stores in India
600 Studio Stores in India.
Royal Enfield strengthened its international presence, launching its first exclusive store in Seoul, South Korea and adding two new stores in Brazil, and one each in Argentina, Indonesia and Vietnam. Royal Enfield is now ranked #6 in the mid-size motorcycle segment in the EU in 2019, up from rank #9.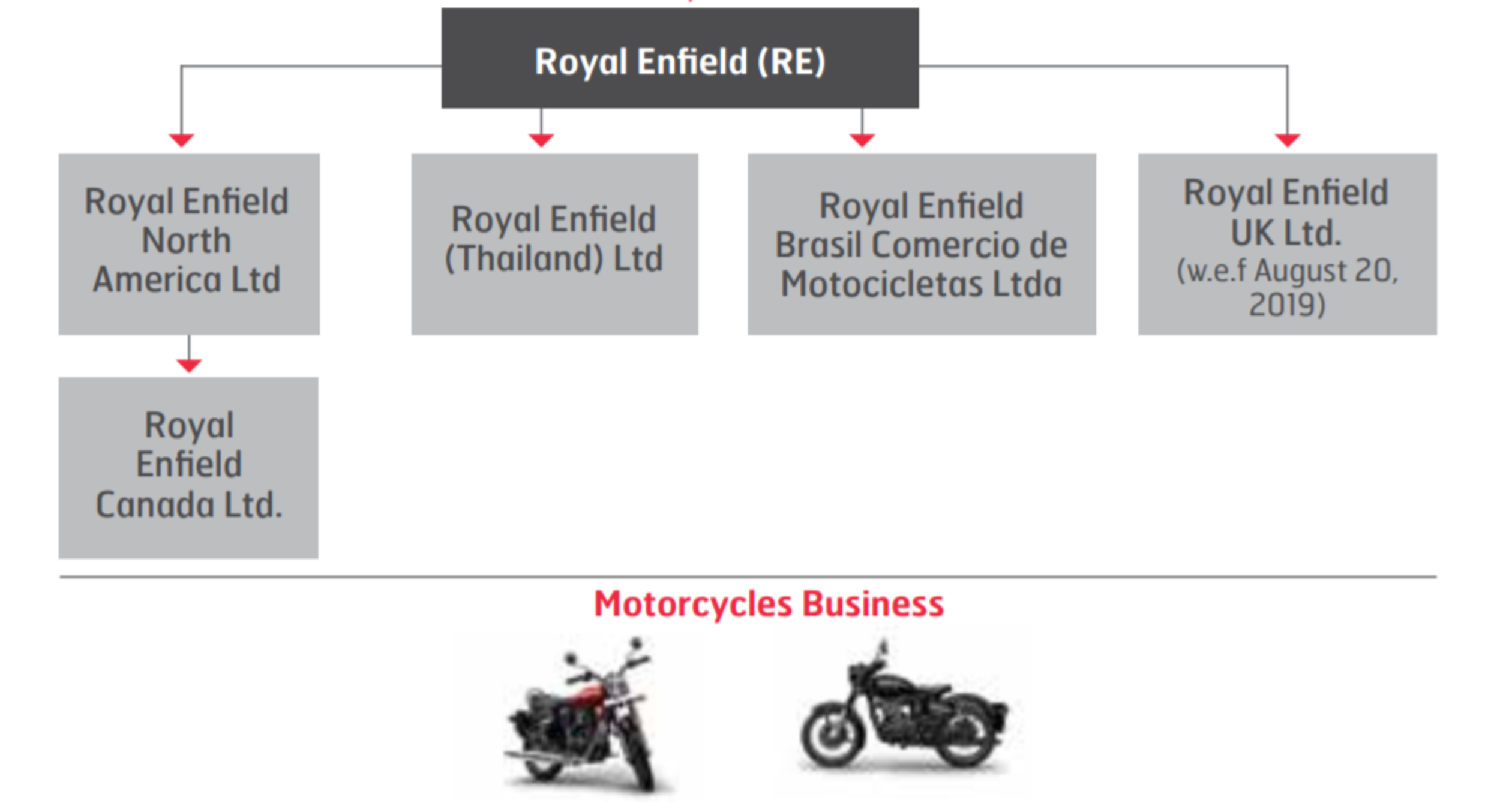 The new Royal Enfield Himalayan BS VI
Royal Enfield Himalayan was launched as an accessible and engaging option for accomplished riding enthusiasts and aspiring adventure riders, inspired by Royal Enfield's 60 years of enduring legacy in its spiritual home – the Himalayas.
Taking forward this journey, Royal Enfield launched the new Himalayan with a BS-VI compliant engine. Retaining existing versatility and vigour, this model comes with an additional Switchable ABS feature that allows rear wheel lock for drifting when riding offroad, thus making the ride experience more engaging.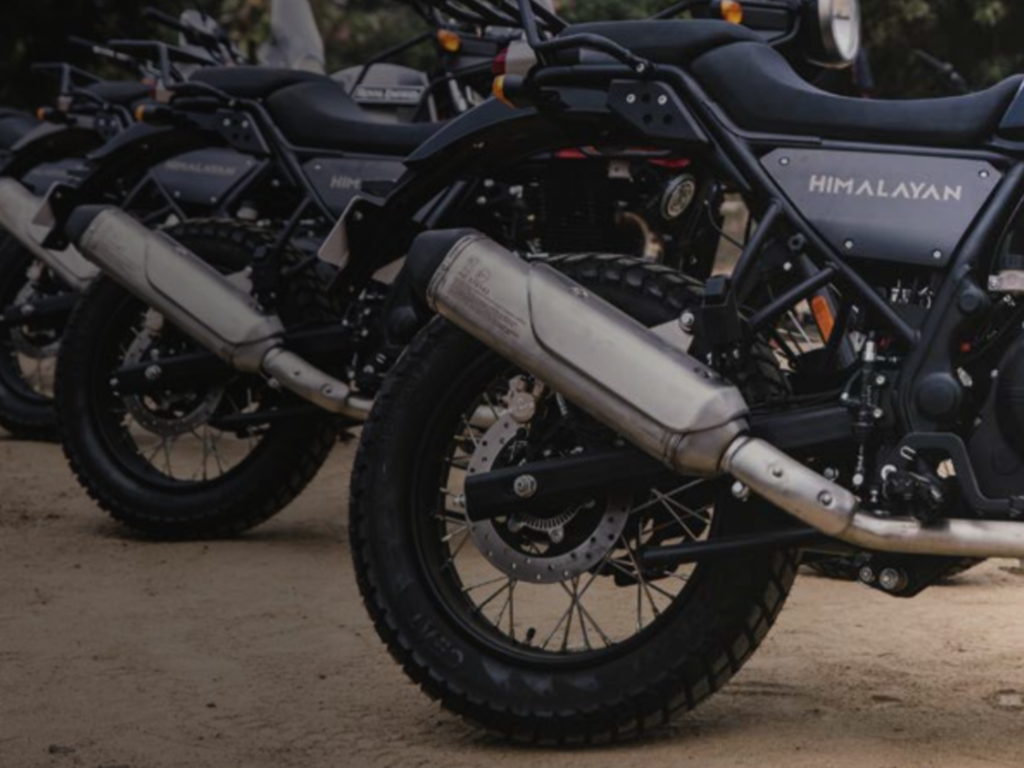 It is equipped with a hazard switch as a safety feature to warn other riders in its proximity and also has an enhanced brake mechanism for smoother riding experience with lesser stopping distance. The Himalayan BS-VI is available in three colours, including two dual tone colours, inspired from the varied terrains on which Royal Enfield riders traverse – Lake Blue and Rock Red.
Also Read Eicher Motors Limited: Products
Royal Enfield Motorbikes
Royal Enfield India Motorbikes is rapidly expanding its presence in the global arena with its new differentiated range of evocative, accessible and truly global line of motorcycles.
Twin cylinder motorcycles [ Interceptor INT 650 and the Continental GT 650 ]
The Twins, developed as a motorcycle with global appeal, continue to gather fantastic responses from the Indian as well as International customers. The production of 650 Twins has been ramped-up to cater to the enthusiastic response and rising global demand.
Royal Enfield's twin cylinder motorcycles –
the Interceptor INT 650 and
the Continental GT 650
have gained its position as a global leader in the mid-sized motorcycle segment. Inspired by its iconic 1960's motorcycles and powered by an all new 648cc air-cooled twin cylinder engine, the 650 Twins have impressed motorcycle enthusiasts globally with their performance and authentic classic style.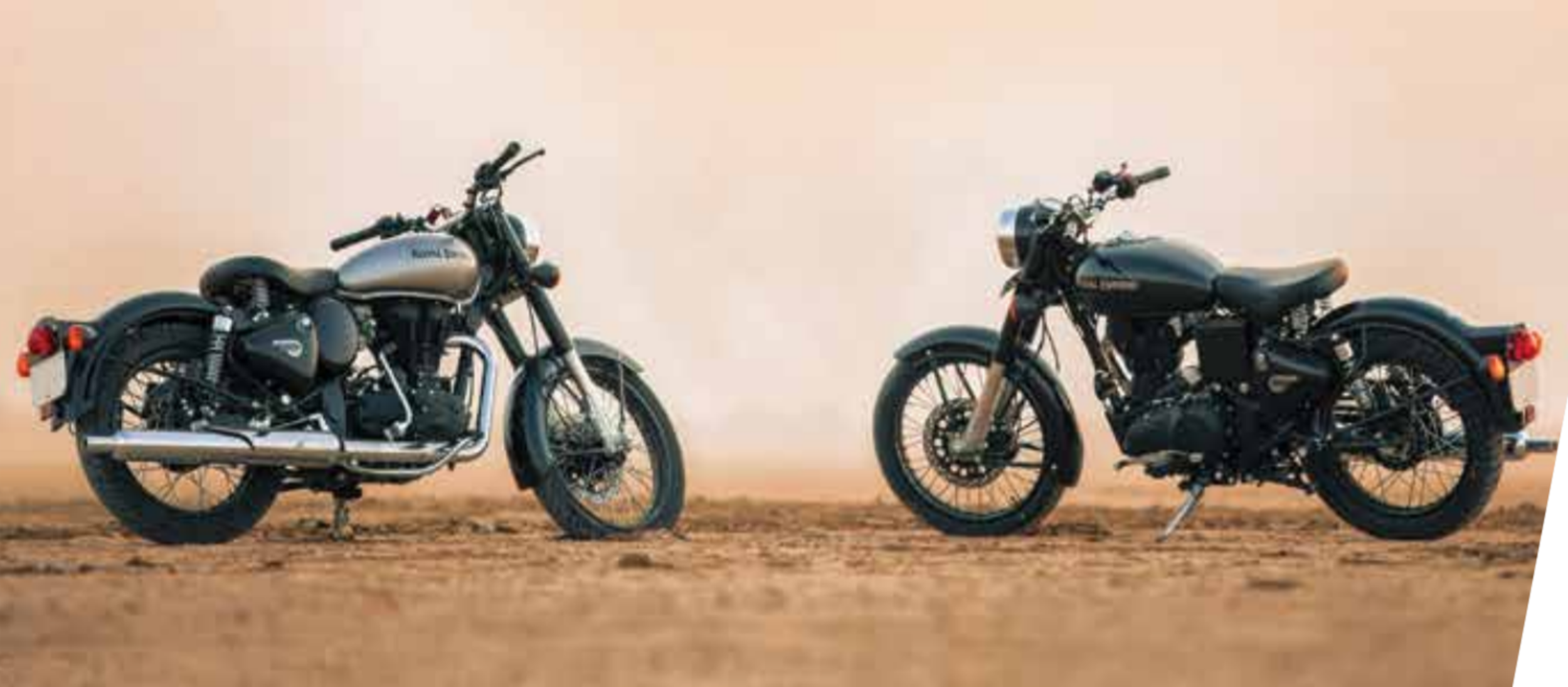 Royal Enfield India launched the 650 Twins in Brazil, one of its most important markets, amidst much anticipation to cater to the growing demand in the region. Royal Enfield is one of the fastest growing two-wheeler motorcycle brands in Brazil and with the launch of Twins, it is poised to gain more momentum.
Royal Enfield BS VI motorcycles
Among the first automotive companies in India to be fully BS VI compliant Royal Enfield successfully launched the BS VI range of motorcycles and fully transitioned to the new emission norm well ahead of the mandated timeline.
The new Royal Enfield Bullet 350 and 350 ES
Adding a new chapter to the iconic Bullet's resilient 87-year journey Royal Enfield's iconic and legendary Bullet has a reputation of being the most rugged and oldest motorcycle model in continuous production in its long and proud history of building resilient and enduring motorcycles.

Reigniting this history, it launched Bullet in striking new livery, bold new colour
and contemporary design in aesthetic blacked-out theme. The Bullet 350 was launched in Bullet Silver, Bullet Sapphire Blue and the Bullet Onyx Black colourways and the Bullet 350 ES in Jet Black, Regal Red, Royal Blue.
The Royal Enfield New Classic 350
Rejuvenating Royal Enfield's most successful Classic motorcycle as a brand extension Royal Enfield Classic, introduced in 2009, is a tribute to the retro look of British motorcycles in the post-World War II era. It retains the quintessential classic British styling of the 1950s;
simple, harmonious, proportioned and finished.
Taking forward this glorious history in the new era Royal Enfield launched Classic 350 S, a modified version of the original Classic – the first motorcycle under its Unit Construction Engine (UCE) platform
THE OLDEST MOTORCYCLE BRAND
Year 1901 – The first Royal Enfield motorcycle is produced. Designed by R. W. Smith and Frenchman Jules Gotiet, it has a 1 1/2 hp Minerva engine mounted in front of the steering head. The final drive is at the rear wheel by means of a long rawhide belt.
Year 1926 – A major fire breaks out at the 18-acre Redditch factory. The Company's own fire brigade manages to fight flames that threatened to engulf the entire plant.
Year 1932 – The legendary "Bullet" motorcycle is born and first displayed in November 1932 at the important Earls Court Motorcycle Show in London. Three versions: 250, 350 and 500cc are available, all with inclined 'sloper' engines, twin-ported cylinder heads, foot gear and high compression pistons
Year 1943 – Royal Enfield produces large quantities of motorcycles and bicycles during the Second World War. The most iconic military model is the 125cc 'Airborne' motorcycle known as the 'Flying Flea'. This 125cc 2-stroke can be loaded into a specially fabricated parachute cradle and dropped with paratroopers behind enemy lines.
Year 1948 – The 350cc Bullet prototype, with radical swinging arm rear suspension, is previewed in the Colmore Cup Trial of March 1948. Two Bullets form part of the victorious British team in the 1948 ISDT (International Six Days' Trials), held in Italy. Both their riders win gold medals.
Year 1952 – Madras Motors receives an order from the Indian Army for 800 350cc Bullets. The motorcycles arrive from Redditch in early 1953 and prove to be a great success, being both hardy and easy to maintain. Johnny Brittain wins the prestigious 'Scottish Six Day Trial' on his 350cc Bullet, 'HNP 331'.
Year 1955 – The Redditch company partners with Madras Motors in India to form 'Enfield India'. Work commences on the construction of a purposebuilt factory at Tiruvottiyur, near Madras.
Year 1964 – The iconic Continental GT café racer is launched to great acclaim. To showcase its endurance, a team of photojournalists ride it from John 'o Groats to Lands End in under 24 hours. The GT features a racing petrol tank, clip-on handlebars, rear sets, a humped race seat, rev counter and a swept-back exhaust.
Year 1967 – With only two models left in production at the start of the year, the 250cc Continental GT and the 736cc Interceptor, Royal Enfield's Redditch facility closes down. Production of the Interceptor continues at Enfield's underground facility in Bradford on Avon.
Year 1994 – Eicher acquires Enfield India Limited. The company is renamed Royal Enfield Motors Limited.
Year 2008 – The 500cc Unit Construction Engine (UCE) is launched in India. The retro-styled Classic version achieves cult status immediately and sales grow rapidly.
Year 2013 – The first Royal Enfield motorcycle rolls out of the new Oragadam plant near Chennai. In the same year, Royal Enfield rolls out the all new Continental GT, a motorcycle built on a new cradle frame chassis that is, through and through, a café racer.
Year 2016 – Royal Enfield debuts its first purpose-built motorcycle, the Himalayan. With the all-new LS410 engine, a half-duplex splitcradle frame and steadfast suspension, it promises the ride of a lifetime on all roads and no roads.
Year 2017 – A purpose-built technical centre opens at the Bruntingthorpe Proving Grounds in the UK and a team of over 100 experts begin work on research & development and longterm product strategy.
Year 2017 – Production commences at Royal Enfield's third manufacturing facility – a new state-of-the-art factory at Vallam Vadagal, Chennai.
Year 2018 – After premiering at EICMA 2017, Royal Enfield's most anticipated motorcycles, the 650 Twins – Interceptor & Continental GT are launched across all global markets to rave reviews scalping two prestigious awards – 'The Indian Motorcycle of the Year' & 'The Thailand Bike of the Year.'
Read more Top 8 Bike Companies in India 2022