Easy Trip Planners Limited commenced its operations in 2008 by focusing on the B2B2C (business to business to customer) distribution channel and providing travel agents access to its website to book domestic travel airline tickets in order to cater to the offline travel market in India.
Profile of Easy Trip Planners Limited
Easy Trip Planners Limited (hereinafter referred as 'EaseMyTrip'/ 'the Company') incorporated in 2008, is the second-largest online travel agencies in India. The Company offers a comprehensive range of travel-related products and services for end-to-end travel solutions, including airline tickets, hotels and holiday packages, rail tickets, bus tickets and taxis, in addition to ancillary value-added services such as travel insurance, visa processing and tickets for activities and attractions
Subsequently, by leveraging its B2B2C channel, the company commenced operations in the B2C (business to customer) distribution channel in 2011by primarily focusing on the growing Indian middle class population's travel requirements.
Revenue – 2103.2 Mn (FY21)
Number of employees – 400
Headquarter – Patparganj, Delhi — Building No. – 223, Patparganj Industrial Area, Patparganj, New Delhi, Delhi
Easy Trip Planners Limited With presence in the B2B2C and B2C channels, the company is able to commence operations in the B2E (business to enterprise) distribution channel in 2013 with the aim of providing end-to-end travel solutions to corporates.
2nd Largest OTA By air ticket volume
Largest OTA In terms of agent network
3rd Largest OTA In terms of number of registered customers
400+ International and domestic airlines access
10,96,400+ Hotels partnered in India and globally
Easy Trip Planners Limited has presence in three distinct distribution channels provide us with a diversified customer base and wide distribution network.
Easy Trip Planners Limited provided customers with access to more than 400 international and domestic airlines, more than 10,96,400 hotels in India and international jurisdictions, almost all the railway stations in India as well as bus tickets and taxi rentals for major cities in India.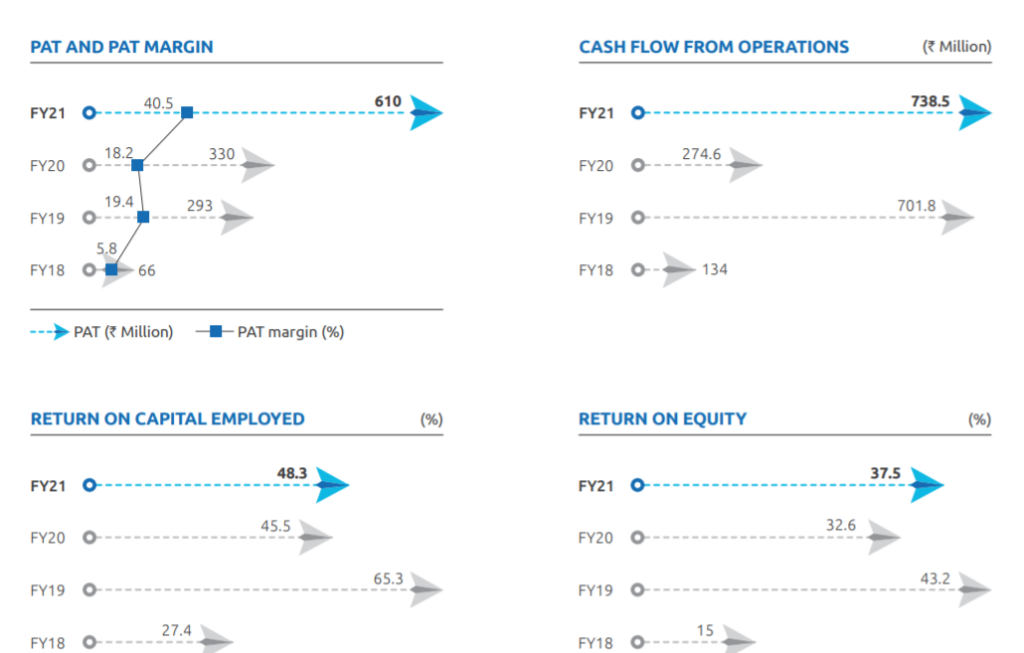 Further, EaseMyTrip also had the largest network of travel agents with 59,274 registered travel agents across almost all major cities in India as of March 31, 2021.
Easy Trip Planners Limited is India's first bootstrapped OTA to be listed on Indian Stock Exchange. It has historically financed working capital and business expansion through funds generated from operations, promoter infusion and debt financing. It also is a truly Indian entity with India-based investors/shareholders holding 100% of equity shares.
Nishant Pitti Easymytrip CEO
Nishant Pitti is the CEO and whole time director of Easymytrip. He is one of the Co-Founders. He holds a bachelor's degree in commerce (B. Com) from the University of Delhi and has ~12 years of experience in the travel and tourism sector.
Easemytrip founders Nishant Pitti is responsible for the Company's overall management, business development and financial aspect. He has been awarded the 'Doctor of Excellence' in the field of travel management by the Confederation of International Accreditation Commission in 2019 and 'The Face of the Future' at the Travel and Hospitality (TnH) Awards, 2016. He was also awarded 'Entrepreneur of the Year in Service Business – Travel' at the Entrepreneur Awards, 2019.
Company Products or services offered
Easy Trip Planners Limited products and services are organised primarily in the following business segments:
(i) Airline tickets, which comprises standalone sale of airline tickets, as well as airline tickets sold as part of the holiday packages;
(ii) Hotels and holiday packages, which comprises standalone sales of hotel rooms as well as travel packages (which may include hotel rooms, cruises, travel insurance and visa processing); and
(iii) Other services, which comprises rail tickets, bus tickets, taxi rentals and ancillary value-added services such as travel insurance, visa processing and tickets for activities and attractions. The products and services are offered online through their user-friendly websites (www.easemytrip.com and www.easemytrip.in), android and iOS based mobile applications (EaseMyTrip).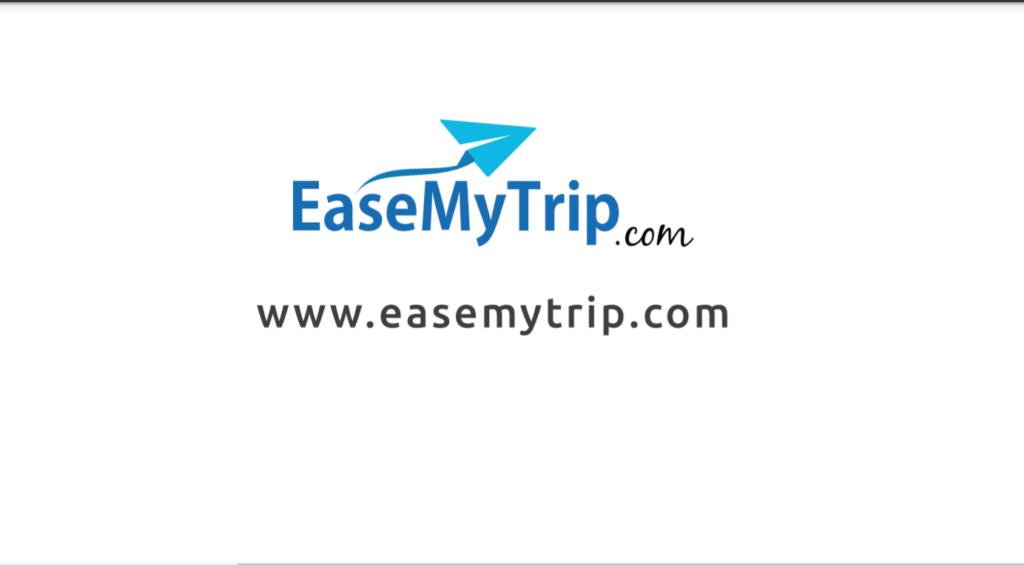 History of EasemyTrip
Easy Trip Planners Limited journey began in 2008 when the founders- Prashant Pitti, Nishant Pitti, and Rikant Pittie realised the need to offer something unique as the customers were settling for ordinary experiences while booking travel tickets online.
Hidden costs and paying convenience fees for booking tickets were considered business as usual. Most of the companies were burning cash making losses with marketing gimmicks in expectation of future gains.
Easemytrip founders started the company with their investment of INR 5 lac and changed the game by remaining profitable bootstrapped to date. The company emphasised building an efficient infrastructure basis cutting-edge technology and continue to introduce initiatives such as a hassle-free booking experience, zero convenience fee and 100% refund on medical grounds.
Ease Trip Planners Limited Opportunities
The online travel market in India is expected to double over the next five years to reach US$ 31 Billion by FY 2024-25, growing at a CAGR of 14% between FY 2019-20 and FY 2024-25. Increased adoption of internet platforms in under-penetrated segments such as hotels, international travel and bus. Rising income levels translating to higher discretionary spending on travel and tourism.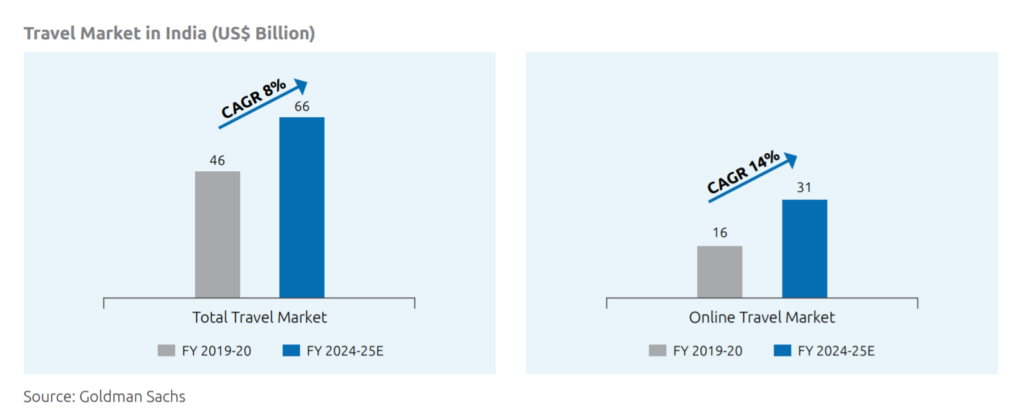 Domestic travel in India is expected to recover faster than international travel as the online penetration of international travel is quite low in India, pegged at a mere 20%. The online air travel segment accounts for 44% of the overall online travel market.