Established in Jamshedpur, India in 1907, Tata Steel Company is a flagship entity of the 150-year old Tata group. Embodying the vision of the Tata group founder, Jamsetji Nusserwanji Tata, Tata Steel Group, today, is one of the world's most geographically diversified steel producers.
It also developed India's first industrial city at Jamshedpur. Annual crude steel capacity across Indian operations is nearly 13 MnTPA and registered a turnover of US $7889 Mn in FY 2017.
Total Capacity: 34 MnTPA .
Capacity in India: 19.4 MnTPA
Capacity Overseas: 14.6 MnTPA
Goals
Achieve production capacity of 30 MnTPA in India, by 2025
Maintain a cost leadership position
Tata steel industry has manufacturing units at Jamshedpur, Jharkhand, and Kalinganagar, Odisha with production capacities of 10 MnTPA and 3 MnTPA, respectively. In Financial Year 2018-19, the Company initiated a 5 MnTPA expansion project at Kalinganagar to enhance its cumulative capacity to 8 MnTPA.
Tata Steel Company Profile
India's first private integrated steel company, Tata steel factory, is engaged in mining, iron-making, steelmaking, casting, rolling, finishing, supply chain, and marketing and sales. Steelmaking operations at Jamshedpur and Kalinganagar secure raw material supply from captive iron ore mines.
Revenue: Rs 157,669 Cr
Market Cap: Rs 45,566 Cr.
Dividend Yield: 3.27 %
ROE: 15.53 %
Sales Growth (3Yrs): 15.64 %
Promoter holding: 33.12 %
Debt to equity: 1.41
Price to book value: 0.63
Tata Steel Chairman: N. Chandrasekaran
Natarajan Chandrasekaran is Chairman of the board of Tata Steel. Chandra also chairs the boards of several group operating companies, including, Tata Motors, Tata Power, Tata Global Beverages Limited, Indian Hotels Company Limited and Tata Consultancy Services (TCS) – of which he was Chief Executive Officer from 2009-17.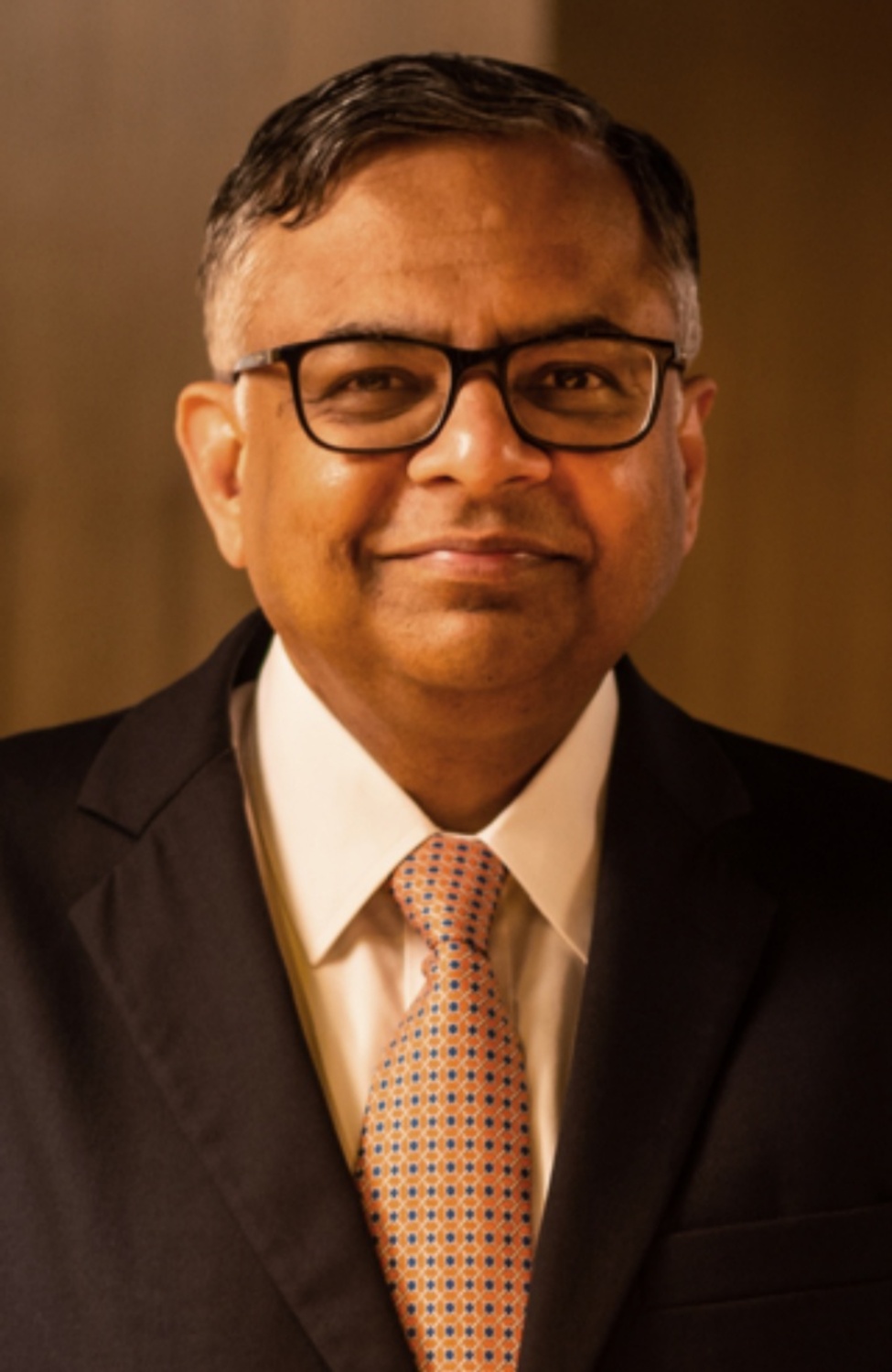 His appointment as Chairman followed a 30-year business career at TCS, which he joined from university. Chandra rose through the ranks at TCS to become CEO and Managing Director of the leading global IT solution and consulting firm..Born in 1963, Chandra lives in Mumbai, with his wife Lalitha. Their son, Pranav, is at university. Now Currently he is the Chairman of Tata Steel Company.
Tata Iron and Steel Products
Here is the List of Tata Iron and Steel Products which is Shown in the below Picture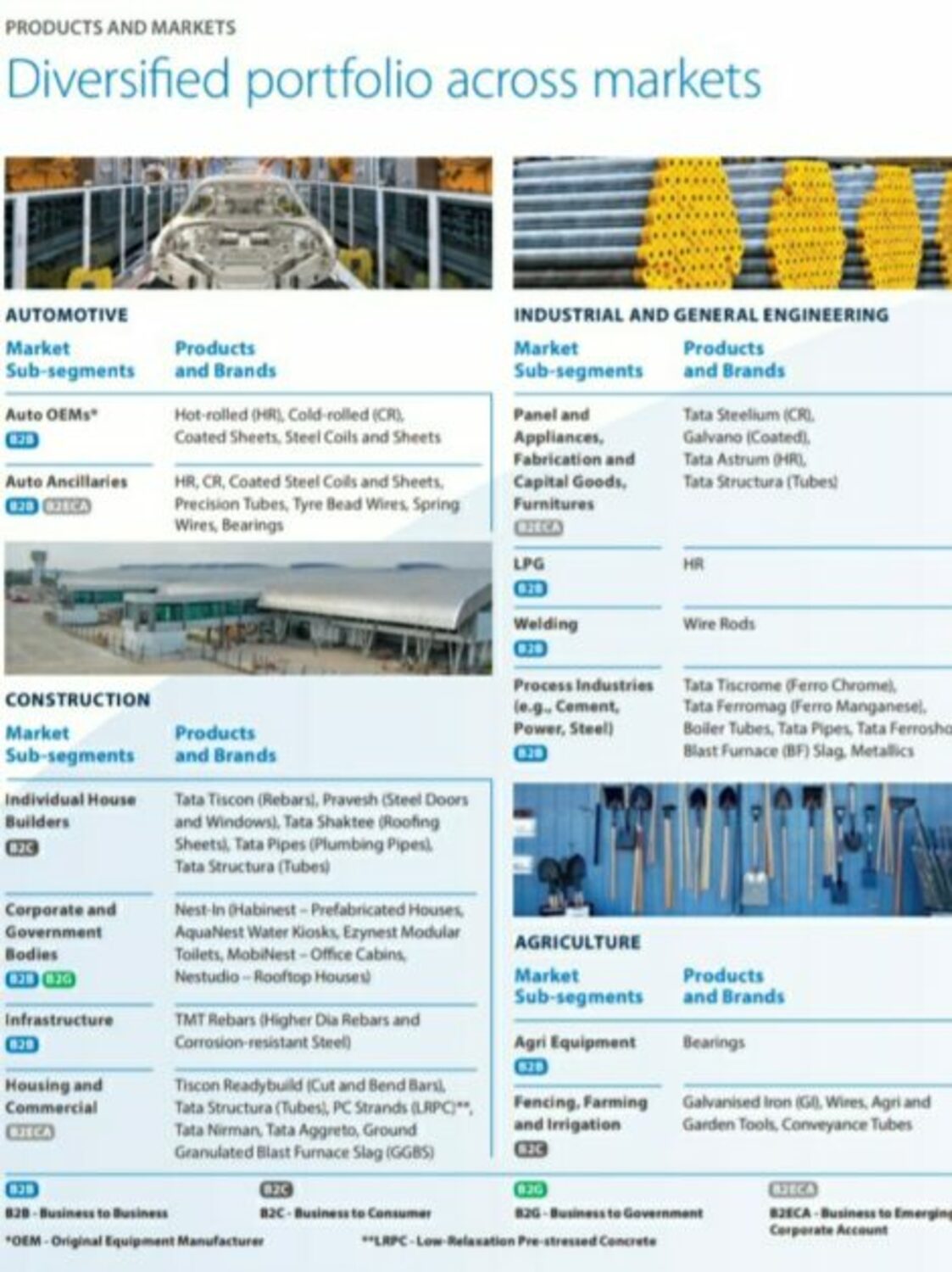 Tata Steel Jamshedpur
Tata Steel Jamshedpur is a flagship facility and has been operational for over a century now. Equipment upgrades and effective maintenance ensure consistent production levels of 11 MnTPA.

Equipment upgrades include the installation of a new boiler, which will enable 100% use of off-gas from blast furnaces, installation of Coke Dry Quenching (CDQ) facilities, modification of Induration Burner System to utilize excess coke oven gas, and installation of edge trimming facility for the Galvanised Annealed (GA) skin panel.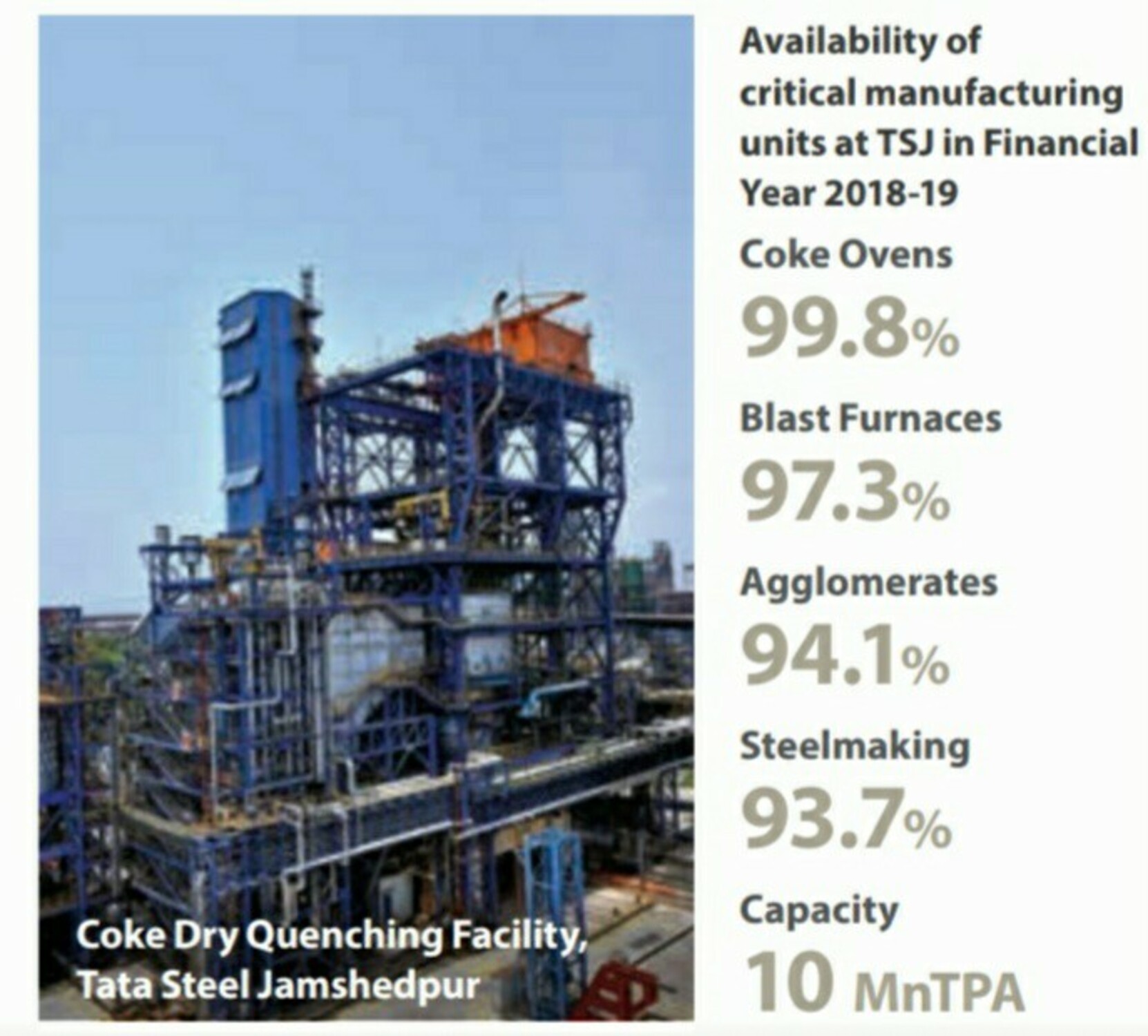 Tata steel factory Jamshedpur Focus on asset management using data analytics and predictive modeling has resulted in more than 90% availability of key manufacturing units at Jamshedpur.
Kalinga Nagar Tata Steel
Kalinga Nagar Tata Steel has state-of-the-art equipment and utilities. Commissioned in 2016, Kalinga Nagar Tata Steel attained production levels at its rated capacity in less than two years. The 3 MnTPA plant is cost-competitive because of higher productivity, driven by automation and logistical advantage of proximity to ports and captive mines.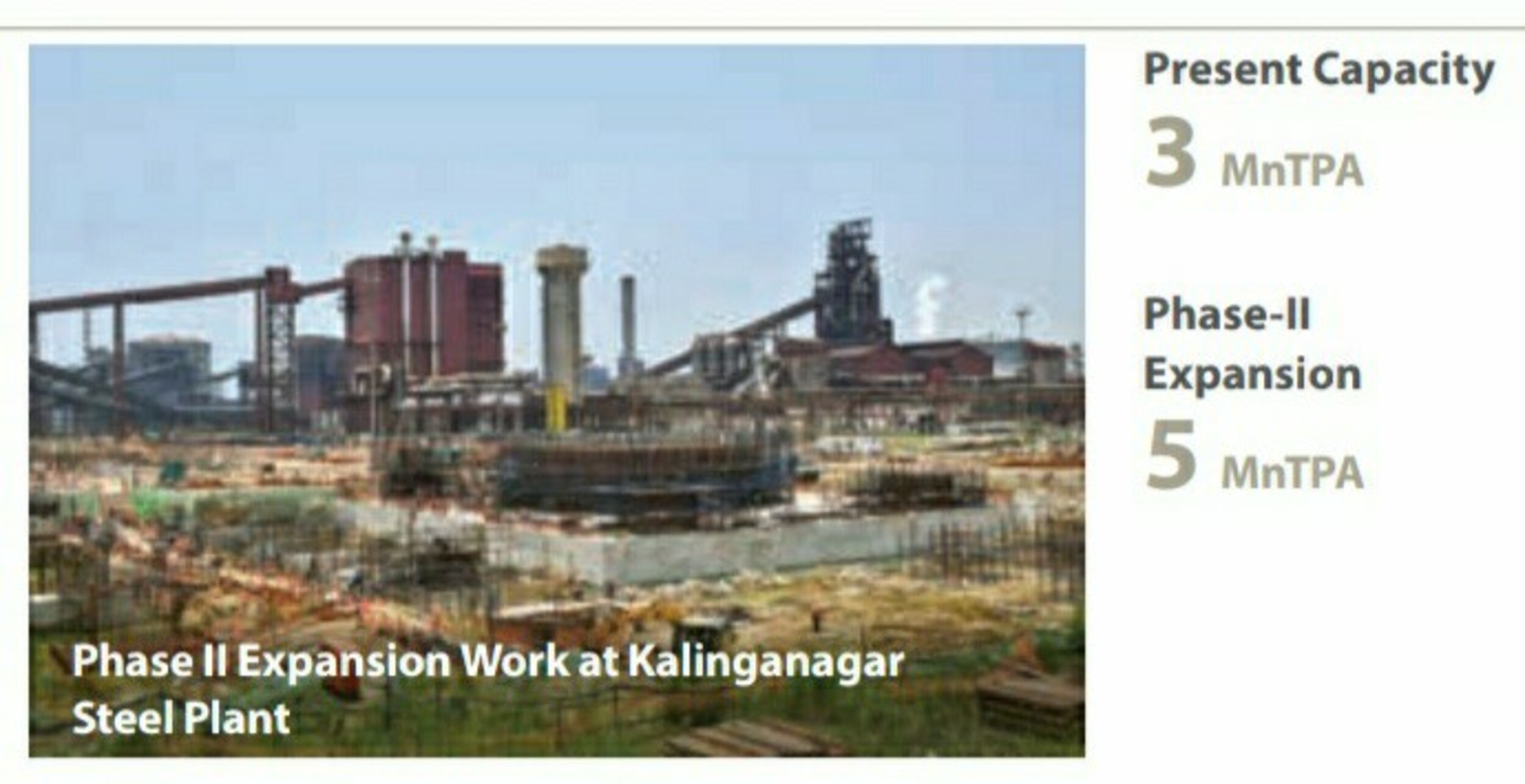 Kalinga Nagar Tata Steel helped augment product portfolio to serve new customer segments such as oil & gas and lifting & excavation. The expansion of the Kalinganagar plant to 8 MnTPA (TSK Phase II) has been initiated, which will further improve performance due to economies of scale.

Now we Move on to Tata Steel Subsidiaries.
Tata Steel Industry Subsidiaries
Here is the List of Tata Steel Subsidiaries.
(a) Subsidiary companies
(27) T Steel Holdings Pte. Ltd. Singapore
(28) Tata Steel (KZN) (Pty) Ltd. South Africa
(1) Tata Metaliks Ltd.
(29) Tata Steel Odisha Limited India
(2) Tata Sponge Iron Limited India
(30) Tata Steel Processing and Distribution Limited India
(3) Tayo Rolls Limited India
(31) Tata Steel Special Economic Zone Limited India
(4) The Tinplate Company of India Ltd India
(32) T S Alloys Limited India
(5) ABJA Investment Co. Pte Ltd. Singapore
(6) Adityapur Toll Bridge Company Limited India
(b) Associate companies
(7) Bamnipal Steel Limited India
(8) Bhubaneshwar Power Private Limited India
(1) TRF Limited. India
(9) Bistupur Steel Limited India
(2) Kalinga Aquatic Ltd India
(10) Creative Port Development Private Limited India
(3) Malusha Travels Pvt Ltd India
(11) Dimna Steel Limited India
(4) Nicco Jubilee Park Limited India
(12) The Indian Steel & Wire Products Ltd India
(5) Strategic Energy Technology Systems Private Limited India
(13) Jamadoba Steel Limited India
(6) TRL Krosaki Refractories Limited India
(14) Jamshedpur Football and Sporting Private Limited India
(15) Jamshedpur Utilities & Services Company Limited India
(c) Joint ventures
(16) Jugsalai Steel Limited India
(17) Mohar Exports Services Pvt Ltd India
(1) Himalaya Steel Mill Services Private Limited India
(18) NatSteel Asia Pte. Ltd. Singapore
(2) Industrial Energy Limited India
(19) Noamundi Steel Limited India
(3) Jamipol Limited India
(20) Rujuvalika Investments Limited India
(4) Jamshedpur Continuous Annealing & Processing Company Private Limited India
(21) Sakchi Steel Limited India
(5) Medica TS Hospital Private Limited India
(22) Straight Mile Steel Limited India
(6) mjunction services limited India
(23) Subarnarekha Port Private Limited India
(7) S & T Mining Company Private Limited India
(24) Tata Korf Engineering Services Ltd India
(8) Tata BlueScope Steel Private Limited (formerly Tata BlueScope Steel Limited) India
(25) The Tata Pigments Limited India
(9) Tata NYK Shipping Pte Ltd. Singapore
(26) Tata Steel Foundation India
(10) TM International Logistics Limited India
(11) T M Mining Company Limited